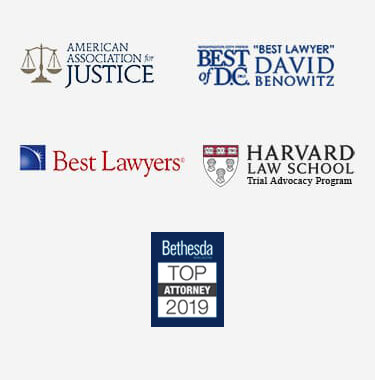 Maryland Asylum Lawyer
The deportation rules in Maryland and throughout the country are strict. Whether a person has entered the country illegally or has remained in the United States following the expiration of a visa, the law says that the government can initiate deportation proceedings.
However, both children and adults can claim a bona fide reason to fear a return to their home country. This process, known as asylum, can allow a person to remain in the country while awaiting a hearing and to establish legal residency if a judge approves their request for asylum.
A Maryland asylum lawyer could help people who are looking to apply for asylum. An experienced immigration attorney could help to gather the necessary information to make an asylum request, to properly submit the required paperwork, and to appear in court to argue your case.
The Asylum Process
The United States Citizenship and Immigration Services (USCIS) controls the affirmative asylum process. All affirmative (not in deportation) asylum seekers must file a request upon their own initiative within one year of entry to the U.S. Those that apply for asylum during the deportation process do so defensively with the immigration court. The main thing to remember here is that a person can only apply for asylum within one year of their last entry into the country, barring minimal exceptions.
The application to apply for asylum is Form I-589. This is a form that requires detailed information about past and present living situations, information about your home country, data about family members, and security questions, including involvement or associations with terrorist organizations.
There is no fee for filing an asylum application, but it is worth mentioning that a failed affirmative application may trigger deportation proceedings if the asylum office refers the case to the court. It is vital to complete this application as thoroughly as possible and to prepare to appear at a hearing to decide the matter. An asylum lawyer in Maryland could help with the application process and appear in person at a final asylum hearing.
Who is Eligible for Asylum?
Not just any person who is currently living without authorization in the United States may apply for asylum. As stated above, all applicants must have entered the U.S. no more than one year before their application (barring certain exceptions). Also, an applicant must demonstrate a genuine belief that return to their home country would result in harm. The criteria for this belief must center around:
Race
Religion
Political affiliation
Social connections (membership in a particular social group)
Nationality
The asylum seeker needs to provide information that leads to this bona fide belief. A Maryland asylum lawyer could help to gather evidence of this belief and to present it in a convincing way to an immigration judge.
A Maryland Asylum Attorney Can Protect Against Deportation
The United States government has the right to deport any person who it believes is present without authorization. Deportation proceedings can start as soon as a person enters the country or after many years.
However, people facing this fate, or even those who have entered the country within the past year may apply for asylum to prevent deportation. Asylum seekers must be able to point to a genuine fear of harm if they were to return to their home countries that fit limited criteria. They must be able to speak as to this fear in both their applications and court hearings.
A Maryland asylum lawyer could help to determine if your case qualifies for asylum, to complete the necessary paperwork, and to argue for your case in person before an immigration judge. Contact a lawyer to get started immediately as the time to qualify for asylum is limited.