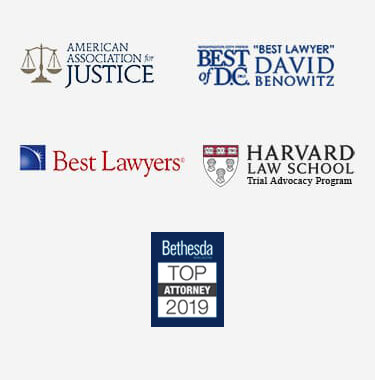 Maryland Immigration Lawyer
Any person who enters the country illegally or overstays may face immediate confinement by ICE agents and is subject to deportation to their home country. This applies regardless of whether a person entered the country illegally or is now on U.S. soil under an expired visa.
Following United States laws concerning immigration can be difficult. Different rules apply based upon a person's legal status, their relationship to U.S. citizens, and even their country of origin. It may be necessary to work with an attorney for your immigration law needs.
A Maryland immigration lawyer could help you with all your questions concerning U.S. immigration laws. An experienced attorney could help with a variety of issues concerning your personal immigration status, with getting your relatives into the country, and during deportation proceedings.
Common Issues in Immigration Law
Immigration laws in the United States concern the ability of foreign nationals to enter and remain in the country. This applies to people who enter on valid visas, those who wish to establish residency or citizenship, and the removal of people who violate those laws.
As a result, common issues handled by the United States Citizenship and Immigration Services (USCIS) include:
Applying for lawful permanent resident status
Applying for citizenship
Sponsoring relatives in foreign countries for legal residency
Immigration laws also concern alleged violations of these rules. The government has the power to deport any person who enters or remains in the United States illegally. This will result in that person being sent back to their country of origin. A Maryland immigration lawyer could help with any or all these issues to protect your ability to remain in the United States.
What an Attorney Can Do to Help
Immigration laws and court proceedings are notoriously complex. Even a relatively simple matter such as applying for a tourist visa may be complicated by political affiliations or even your country of origin. Other matters such as those involving moving to live in the United States will involve a full examination of an applicant's life. It is essential that applicants be able to provide prompt and accurate information to avoid a denial or even allegations of fraud.
An immigration lawyer in Maryland could help during every stage of the process. They meet with individuals to identify their goals and to develop plans designed to meet those goals. This includes a diligent attention to detail in completing all required paperwork, gathering the necessary information needed to prevent an undue denial, and working to protect one's rights in any interviews or court hearings.
Contact a Maryland Immigration Attorney Today
All people have the right to live their lives the way that they wish. For many, this includes obtaining legal residency or citizenship in the United States. However, obtaining this status is a complex and lengthy legal process.
A simple mistake can lead to the denial of an application and attending deportation proceedings. It is vital that all people involved in an immigration matter take appropriate steps to protect themselves.
This may include hiring a Maryland immigration lawyer. From matters involving obtaining a visa, to changing immigration status, to defending against deportations, an attorney could help to protect your rights. Contact a lawyer today to discover more about immigration laws in the United States and to see how they can help.