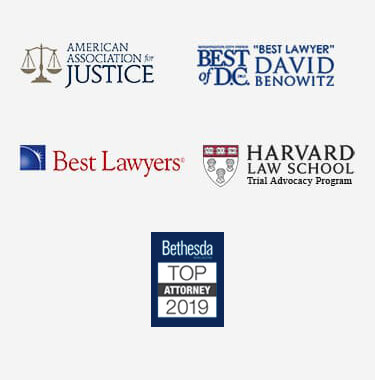 Maryland Deportation Defense Lawyer
The United States Government has the absolute power to remove any person who is in the country without authorization. This includes visitors with expired visas and people who entered the country without permission. If a law enforcement agency such as Immigration and Customs Enforcement (ICE) or a local police department (depending on the jurisdiction) have probable cause to believe that you are in the country illegally, they may refer your case to an immigration court. That court has the power to deport you back to your home country.
While people facing deportation may be pessimistic about their prospects to remain in the country, they are not without legal options. A Maryland deportation defense lawyer could help people who are facing deportation proceedings in an immigration court. A seasoned immigration attorney could help you to understand your legal rights, to formulate a defense designed to prevent deportation, and to appear in court to argue your case.
When a Deportation Case May Begin
It is vital to remember that any improper entry into the country or staying in the country on an expired visa is against the law. Once a person falls out of status, they may be able to avoid prosecution for months or even years. However, any contact with police or applying for certain benefits may alert immigration officials as to an individual's status.
Both ICE and local police (depending on the jurisdiction) can detain a person whom they suspect is in the country illegally. They also have the power to hold these people in ICE detention centers while they await an immigration hearing. More information about the government's deportation process can be found here.
Common Defenses to Deportation
Defending oneself against a deportation case can be difficult. In rare instances, confusion as to a person's status may have led to their arrest, and a Maryland deportation defense lawyer could work to uncover evidence of your citizenship.
However, people facing deportation have options. Perhaps the most common defense to deportation is to apply for asylum. A person may apply for asylum if they have a bona fide fear that their return to their home country will result in violence or death or other means of persecution. They must be able to point to a threat or harm made against them in the past or a well-founded fear of persecution because of their race, religion, nationality, political affiliation, or membership in a particular social group.
Another potential defense to deportation proceedings is to apply for a Green Card to obtain lawful permanent resident status. The most common way to achieve this is to apply as the immediate family member of a U.S. citizen. While rare, some defendants in deportation proceedings may be able to file for an immediate change of status that can result in the dismissal of a deportation case, at least for the immediate future. A deportation defense lawyer in Maryland could help you choose a defense that best fits your situation.
Talk to a Maryland Deportation Defense Attorney Today
Despite the potential moral and emotional factors, it is a simple fact that the government can deport any person illegally present in the United States. This can include people who entered without a valid visa or those whose visas are now expired. Local police departments and ICE are both able to arrest and detain these people until the government pursues a formal deportation proceeding.
It is vital that people facing a deportation hearing understand their rights and take steps to protect their future. Hiring a Maryland deportation defense lawyer may provide essential protection.
A lawyer could help by representing your interests during a deportation hearing. They could also work to help you apply for relief that can lead to the dismissal of a deportation case. Contact an attorney immediately to protect your right to remain in the United States.