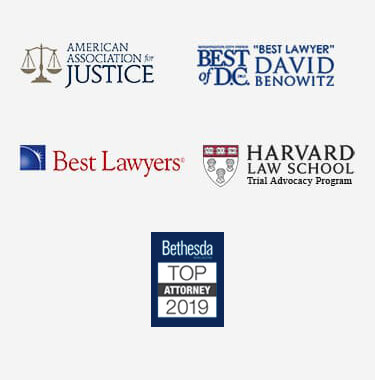 Maryland Applying for Lawful Permanent Resident (LPR) Status Lawyer
It is always a risky thing to remain in the United States without a valid visa or Green Card. In some jurisdictions, local police have the ability to refer any person who they believe is in the country illegally to Immigration and Customs Enforcement (ICE). ICE can then send the case to an immigration court that will start removal (deportation) proceedings.
If you have any means to change your immigration status to a person awaiting lawful permanent resident status, you should do so. Not only will a successful application allow you to live and work anywhere in the country, but it will also remove the threat of deportation out of your life.
A Maryland applying for lawful permanent resident (LPR) status lawyer could help you. An experienced immigration attorney could work with individuals to advise them of their status under the law, to determine the best path to changing their legal status, and to file the necessary paperwork to make this dream a reality.
Obtaining Residency Through Family
The most common way that undocumented individuals may be able to change their immigration status is through a family connection. The United States Citizenship and Immigration Services (USCIS) states that any immediate relatives of U.S. citizens may apply for a change in their immigration status to that of a lawful permanent resident so long as they meet certain criteria. To qualify, an applicant must be:
Be married to a U.S. citizen; or
Be the unmarried child of a U.S. citizen while being under 21 years old; or
Be the parent of a U.S. citizen who is at least 21 years old
These people have an immediate preference to file an application. However, people with other relatives can also file petitions but will be required to wait to apply for lawful permanent resident status. These include people who are the married children of U.S. citizens, spouses of lawful permanent residents, unmarried children (minor and adult) of lawful permanent resident, and siblings of U.S. citizens.
People can pursue this method of changing their immigration status by having their relative file Form I-130 with the USCIS. This application must contain accurate information concerning the applicant and the family member. An applying for lawful permanent resident (LPR) status lawyer in Maryland could help one obtain residency.
Pursuing a Change of Status as a Worker
The other most common way for a non-citizen to obtain legal status is through work sponsorship. An employer can complete and submit Form I-140. This form outlines the educational and experiential reasons as to why the applicant is necessary for the employer's business. In short, the more qualified the applicant the higher preference they have for a successful application.
A Maryland lawyer can help with applying for lawful permanent resident status and to collect the necessary data to give the employer and foreign worker the best chance of success.
A Maryland Lawyer Could Help with Applying for LPR Status or to Remain in the U.S.
It is essential that all people who wish to remain and live in the United States apply for lawful permanent resident status. Not only will this allow them to legally live without the threat of deportation, but employers will now be able to legally employ them as workers. However, not just anyone can file for this change of status.
Typically, applicants must have relatives already legally living in the U.S. or have an employer willing to sponsor their entry. Other options may include filing for asylum or for other immigration benefits.
In any event, a Maryland applying for lawful permanent resident (LPR) status lawyer could assist. Whether you are already in the country or need to pursue a change of status while anywhere else, an attorney can help to gather the necessary information and to submit the required paperwork. Contact a lawyer today to let them get started on helping you to improve your life.