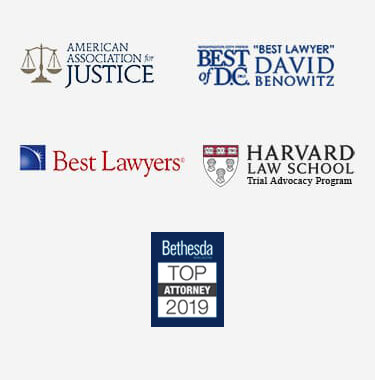 Maryland LGBTQ Asylum Lawyer
Members of the lesbian, gay, bisexual, transgendered, and queer (LGBTQ) community often have good standing to seek asylum in the U.S. Asylum enables a citizen of another country to remain in the U.S. legally based on past persecution or well-founded fear of future persecution on account of a protected ground. will
Fulfilling requirements to obtain asylum can be challenging and frustrating. Many applicants find it helpful to work with a Maryland LGBTQ asylum lawyer who understands the process. An accomplished immigration attorney with experience assisting LGBTQ asylum candidates can help make the most persuasive case for the grant of asylum status.
Protections Available to Those in the LGBTQ Community
When courts recognized sexual orientation as a distinct social group, members of the LBGTQ community became eligible to seek asylum on the basis of their connection to that social group. The persecution faced by LBGTQ people in many countries is real and horrifying.
Unfortunately, many LBGTQ individuals have difficulty conveying the dangers they face in their applications for asylum. For that reason, they turn to an experienced Maryland LGBTQ asylum lawyer for help.
Asylum Eligibility
People who have been in the U.S. for less than a year are eligible to apply for asylum if they can show that they have been persecuted or face the real likelihood of persecution based on:
Membership in a particular social group
Political opinion
Nationality
Religion
Race
Depending on the country at issue, those who have been active or outspoken in the LGBTQ community may be eligible for asylum based on their political opinions as well as for their membership in a social group. An immigration lawyer familiar with LGBTQ issues can make a persuasive showing of eligibility on both factors.
Applying for Asylum
The U.S. government has two tracks for processing asylum requests. In the affirmative asylum track, applicants complete an application and present documentation to support their assertion that they face persecution if required to return. The applicant will be scheduled for an interview, and the application process moves forward in a non-adversarial manner.
When a person does not come forward seeking asylum but waits until they face removal proceedings before requesting asylum, the request is processed differently. The matter is heard by a judge in a more adversarial setting, in aa courtroom where the Department of Homeland Security is attempting to demonstrate that removal is required.
Whether an applicant works through the affirmative process or the defensive process, they should be evaluated for eligibility for relief from removal if they are not granted asylum. An LGBTQ asylum lawyer in Maryland could advocate on behalf of an applicant and help ensure that all available forms of relief are sought.
Contact a Maryland LGBTQ Asylum Attorney
If you want to seek asylum but have been in the country for more than a year, it will be necessary to demonstrate that circumstances have changed or that you are in an extraordinary situation that prevented you from applying earlier. Proving that your circumstances qualify you for asylum is the focus of a dedicated Maryland LGBTQ asylum lawyer familiar with these issues.
In addition, an asylum lawyer who understands the unique challenges faced by members of the LGBTQ community could help applicants deal with the many concerns in a supportive and understanding environment. Immigration laws are complicated, and the process of seeking asylum can be filled with stress. Working with the guidance of an experienced legal advocate can avoid delays and help the process run smoothly. Call now to learn how a lawyer can help in your case.