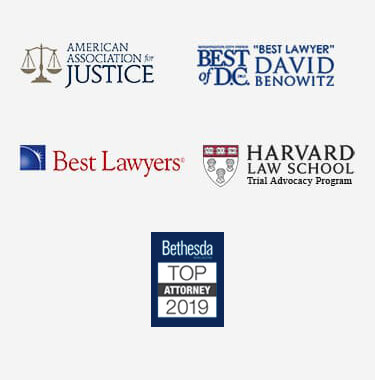 Washington DC Nursing Home Wrongful Death Lawyer
When you place a parent or grandparent in a nursing home, you never expect for them to suffer an unnecessary death. You want them to be well-cared for and to live out the last years of their lives in peace.
Yet, many nursing home residents die each year due to the negligence of the staff. Infections, falls, diseases, outdated fire equipment, lack of staff training, and lack of timely and appropriate care can all lead to death in the elderly and disabled. A knowledgeable Washington DC nursing home wrongful death lawyer could recover damages if your parent or grandparent suffered a premature death at the hands of nursing home staff. Consult with an experienced personal injury attorney today for more information.
How DC Law Defines Wrongful Death
As per D.C. Code § 16-2701, a wrongful death occurs when an individual suffers an injury that leads to death that is "caused by the wrongful act, neglect, or default of another person or corporation." If the person had lived, a personal injury case might have been warranted, however, since they did not live, it is a wrongful death case. Negligent treatment in a nursing home that causes a death falls under this umbrella.
Who Can File a Wrongful Death Lawsuit?
Since the decedent is no longer available to file their suit, a personal representative must do so instead. The law provides that a surviving spouse or domestic partner file the claim on their behalf. If there is no spouse or partner, the law designates "next of kin" which can include children, parents, or siblings.
If the verdict in the case is for the wrongful death plaintiff, the awarded damages will be turned over to the estate of the deceased. If no will existed, the estate will be paid out to the spouse and sometimes children, parents, or siblings.
Family members who wish to file a claim on behalf of a deceased should connect with a well-versed nursing home wrongful death attorney in Washington DC to learn more about who can file or benefit from the claim.
Mandated Time Period for Filing
A wrongful death suit must be filed within two years of the date of the death, as found in the Wrongful Death Act of 2012. This statute of limitations helps to ensure that these cases are based on recent evidence. A nursing home wrongful death lawyer in Washington DC could get a case filed on time to secure the plaintiff's legal right to pursue damages.
If a wrongful death case in Washington DC does not get filed by the two-year limit, the potential plaintiff has forever given up their right to take legal action. It is likely that the defendant will make a motion for the judge to dismiss the case based on the expired statute of limitations.
Work with a DC Nursing Home Wrongful Death Attorney Today
The unexpected death of an elderly loved one can be quite traumatic. If their death was caused by the actions of negligent nursing home staff, it could be even more so. However, you do not have to grieve idly.
A Washington DC nursing home wrongful death lawyer could seek justice on behalf of you and your loved one by filing a civil claim. With a two-year statute of limitations, it is vital to contact an attorney as soon as possible. Reach out today to get your case started.