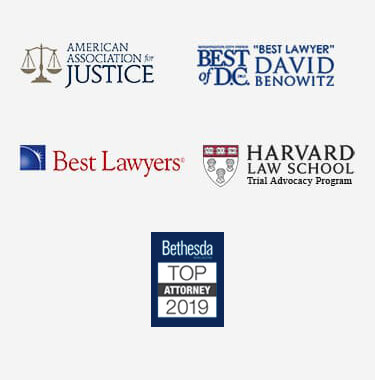 Virginia Bike Accident Attorney
Bicycling through the beautiful Virginia countryside is great way to take in the scenery while getting a great workout. It can be dangerous, however, and sadly there are numerous accidents each year when bicycles collide with vehicles, pedestrians, and other bicycles. If you were injured as the result of the negligence of another, a Virginia bike injury lawyer may be able to assist you in getting appropriate, fair compensation for your injuries. A seasoned personal injury attorney could investigate the cause of your accident and help you hold the negligent party accountable.
Bicycle enthusiasts from around the country flock to NoVa each year. The state boasts hundreds of miles of bicycle-friendly trails, from rugged mountain biking routes to family-friendly trails built on former railroad beds. Riders can experience the natural beauty of Assateague and Chincoteague, explore the Blue Ridge, or enjoy Richmond and historic Williamsburg on the Capital Trail. In northern Virginia, riders can explore the W&OD Trail from Alexandria to Purcellville or the Mount Vernon Trail along the Potomac River. In today's technology-saturated world, bicycling is a great way for riders to get away from it all, and there's no state better for it than Virginia.
Laws Regarding The Use of Bicycles
NoVa bicycle accident lawyers, however, can relate that the roads and even dedicated trails are not always friendly to cyclists. A particular problem is that vehicle drivers are often not aware of state laws governing bicycle riders' rights. For example, in Virginia bicyclists may:
Ride on the street like any other vehicle
Ride on the sidewalk unless specifically prohibited in that locale
Pass a vehicle on either the right or left side
Ride through a red light if there is no danger from other vehicles at the intersection
Although cyclists have the right to share the road with vehicles, they are at a disadvantage because they are harder for drivers to see and hear than cars are. In addition, when an accident does occur, cyclists are far less protected than those inside a vehicle and usually suffer worse injuries.
Why Do Cyclists Need Lawyers?
If a bicyclist is observing state safety laws and is injured in an accident with a vehicle, you might assume that the resulting insurance payment would be sufficient to cover the expense of the injuries. Tragically, many victims in this position have had to pay the bulk of their recovery expenses because they did not have the help of a Virginia bicycle accident lawyer. Insurance companies are notorious for offering very low payments to victims of bicycle accidents. To make matters worse, police officers may assume that a cyclist was riding in an unsafe manner that led to the accident and reflect that assumption in their official report. These reports make it easy for insurance companies to deny additional payment, claiming that drivers of vehicles were not completely responsible for accidents.
The experience of a bicycle accident lawyer in NoVa can help to prove the innocence of the victim, the negligence of the vehicle driver, and the responsibility of the insurance company to pay all recovery costs. To do so, an attorney examines eyewitness testimony, inconsistency in police reports, and other evidence that could easily be overlooked by the court.
What Are Other Types of Bicycle Accidents?
A NoVa bike accident attorney sees other types of accidents besides those involving motor vehicles. The truth is that not all bicyclists ride responsibly, and since many trails are intended for both bike and foot travel, bicyclists sometimes cause injury to runners and walkers. If you were hurt by a bicyclist who was coming around a blind corner too quickly or was distracted by a cell phone, you should not have to pay for the damages caused by the other rider's negligence.
Many victims of bicycle-related injuries, whether they are cyclists or pedestrians, make the mistake of underestimating the extent of the damage. By settling for a low insurance payment or none at all, they ruin their chances for obtaining full compensation when they realize just how much medical attention they need. Immediately following an accident, an injured person should seek medical attention commensurate with their injuries and contact a Virginia bicycle accident lawyer to make sure that their rights are protected.
On Your Side after a Bicycle Accident
Whether you are a lifelong resident of the Shenandoah Valley or a tourist exploring the state on two wheels, you deserve to share the road with others. If you have been injured in an accident or know someone who has been, we urge you to call a Price Benowitz LLP attorney us as soon as possible. Each day that passes makes it more difficult for a Virginia bicycle accident lawyer to piece together the evidence that will prove your case and win the compensation that you need.