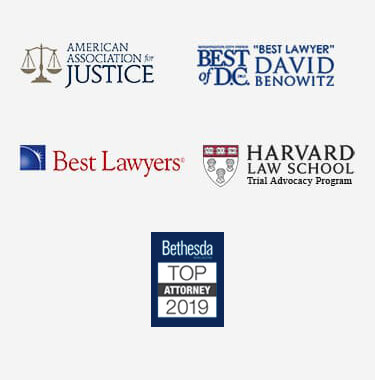 Malnutrition in Washington DC Nursing Homes
Malnutrition is a well-documented problem for elderly nursing home patients. Although it can be a concern for people of any age, malnutrition is particularly problematic for seniors who may also be facing numerous other health issues.
With proper attention and care, nursing homes can prevent or remedy nutritional issues among their residents. Unfortunately, negligent nursing home staff and/or management sometimes cause or worsen medical problems of their residents. This can lead to illness, injury or even death.
When this happens, a Washington DC nursing home liability lawyer is available to help patients or their families understand their legal rights. Reach out to an experienced attorney today to schedule a consultation.
The Dangers of Malnutrition in DC Nursing Homes
Malnutrition and dehydration are wide-spread problems in nursing homes throughout the United States. Malnutrition occurs when a person is either not getting enough food or not getting the rights types of food. To stay healthy, all people need to take in sufficient calories each day through a balanced diet.
For elders in nursing homes, risk factors for malnutrition are much greater than in the general population. Some of these include:
Loss of taste and smell
Increased incidents of respiratory and gastrointestinal disorders
Drug interactions
Reliance on food service in nursing homes – poor presentation and limited choice
Limited income
Dental issues
Reliance on others for meals and/or feeding
Increased nutritional requirements because of medical issues
Psychological issues such as dementia, depression or bereavement
Any of these factors can quickly cause malnutrition unless the patient or their caregiver is paying careful attention to maintaining an appropriate diet. In a busy nursing home, not all needs can be properly attended all the time. This is all the more so when staffing quality is not sufficient.
Too often, this can lead to injuries or even death for some patients. When a nursing home's negligence is to blame for an injury or other loss, legal advice from an experienced Washington DC nursing home liability lawyer may be called for.
Malnutrition in the elderly can cause or exacerbate many medical problems including:
Wasting – unhealthy weight loss from not taking in sufficient calories
Weak immune system
Poor healing of wounds (bed sores, for example)
Weakness from muscle loss and decreased bone mass
Increased risk of hospitalization
Increased risk of death
Sometimes these problems will worsen or compound upon each other and cause even greater harm.
Liability for Malnutrition in Washington DC Nursing Homes
When nursing home staff or management are to blame for elder malnutrition, the facility may be held legally liable resulting injuries. Nursing homes owe their residents a reasonable level of care to protect them from foreseeable harms, including malnutrition and other dangerous conditions.
When a facility fails to provide this level of care and an injury results, they can be held legally liable. In such a situation, the injured resident (or in some cases, their family) can seek monetary compensation and other remedies against the nursing home through a civil lawsuit.
If you suspect that malnutrition or other injury that you or a loved one has experienced can be traced back to nursing home staff, you should consult with an experienced nursing home liability lawyer as soon as possible.
Get Help from a Skilled Legal Advocate Who Understands the Needs of the Elderly
If you suspect that nursing home malnutrition is a problem for you or a loved one, you should contact a Washington DC nursing home liability lawyer immediately. Nursing home cases are often complex and call for the help of a caring legal professional who understands the concerns of the elderly. You also need an advocate well-versed in the many laws and regulations that govern nursing homes.
Nursing homes have teams of attorneys working for them – you and your family need someone on your side looking out for your interests. Contact our Washington DC offices today to set up an initial consultation regarding your legal concerns.