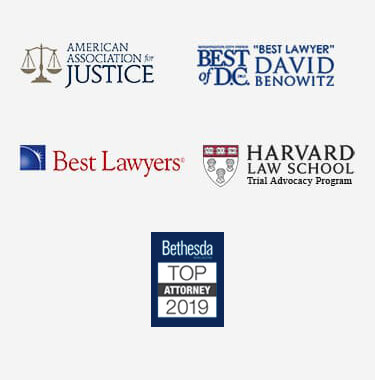 Benefits of a Washington DC Nursing Home Abuse Attorney
Pursuing a case alleging nursing home abuse could be very complex and time consuming. These cases can involve the examination of medical or financial records. Simply filing these cases can involve months of investigations and the analysis of complex legal matters.
Hiring a nursing home abuse attorney could provide many tangible benefits. Attorneys work to protect the rights of injured individuals from an initial investigation of the incident, to decide if a lawsuit is appropriate, and to demand appropriate compensation in case of a loss. To learn more about the benefits of a Washington DC nursing home abuse attorney, call today.
Working with an Attorney to Investigate a Claim
The first stage of any nursing home abuse case is to determine if a compensable loss has occurred. This involves understanding a resident's rights. Washington DC employs a patient bill of rights that outlines the obligations of a nursing home in preventing abuse and accidental harm. While a violation of a resident's rights may not necessarily mean that an injury has occurred, it can be indicative of a facility that does not take their obligations seriously.
The benefits of a Washington DC nursing home abuse attorney includes helping injured individuals understand their rights, comprehend the obligations of nursing homes, and investigate the facts that led to their injury. This can include examining medical records and maintenance records, talking to witnesses, and applying their findings to relevant laws.
Demanding Payments in Settlement Talks
Very few nursing home abuse cases in Washington DC get to trial. While many cases may involve claims being filed in court, proper examination of the evidence and understanding of the law can make many cases clear. When this happens, the two sides may come to an agreement to bring the case to a close.
However, participating in these talks could be complex. Plaintiffs must understand the true value of their case and the legal requirements needed to prove their claim. A nursing home abuse attorney could help people properly value their cases and to demand settlements that provide an appropriate compensation package. This can include the payment of medical bills, compensation for loss of quality of life, and emotional distress.
Arguing a Case at Trial
While a nursing home abuse trial is rare, it may be the only means for an injured resident to collect compensation. Arguing a case to a jury is time-consuming but may result in the compensation needed to set things right.
Simply filing a case can be complex. A plaintiff must identify a correct cause of action to demand compensation. Nursing home abuse cases typically involve negligence, intentional physical or emotional abuse, or even fraud. An attorney could help individuals choose the best path forward and to author complaints outlining the defendant's fault. Choosing a correct cause of action is essential to collecting compensation.
Finally, an attorney could work to present evidence at trial that demonstrates defendant fault. This includes working to introduce medical records, to help the injured person to take the stand, and to refute any witnesses or documentary evidence presented by the defense.
Learn More About the Benefits of a DC Nursing Home Abuse Attorney
A nursing home abuse attorney could help individuals long before a case gets to court. In fact, effective lawyer work could result in a client collecting compensation without ever going to court.
However, even cases that end in settlements are very complex. These cases involve the deliberate collection of evidence, interviewing witnesses, and the examination of piles of documents. Call today for more information about the benefits of a Washington DC nursing home abuse attorney.