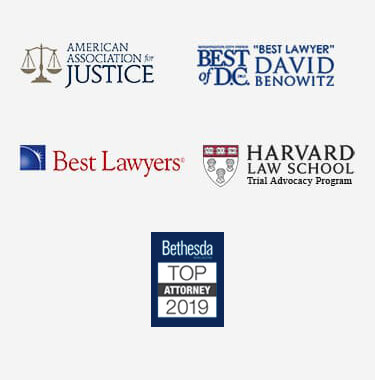 Virginia Product Liability Attorney
A product liability lawyer is a great asset when pursuing a personal injury claim against the designer, manufacturer, or seller of a defective or dangerous product, including medicine. At Price Benowitz LLP, we are committed to protecting the livelihood of consumers who have been injured by defective products. Through skillful litigation, our attorneys can help victims of unsafe products to obtain compensation for their injuries and losses. Whether a product becomes unsafe as a result of a design flaw, manufacturing defect, or inadequate assembly instructions and safety warnings, any resulting injuries are the liability of the companies responsible for putting an unsafe product on the market. For help pursuing a personal injury or wrongful death claim following the injurious use of a dangerous or defective product, call Price Benowitz LLP to speak with a qualified Virginia product liability lawyer.
What is a Defective Product?
When a consumer purchases and uses a product, he or she has the right to expect that the product will function as intended, and that it is safe and free of defects. All products should be designed, engineered, and manufactured to the highest safety specifications. All products should contain sufficient instructions for safe use and should provide adequate warning against possible hazards. Negligence in providing any of these necessary precautions can lead to serious, even fatal, injuries. If you have been injured as a result of a product's poor design, manufacturing defect, or inadequate instructions and warnings, contact an experienced product liability attorney in Virginia as soon as possible. Your attorney can evaluate you're the circumstances of your injury to determine whether or not you have a case. If your NoVa product liability lawyer finds evidence of negligence on the part of anyone involved in putting the dangerous item on the shelves, you can proceed with a lawsuit to help you gain the compensation you need to recover physically, emotionally, and financially from your injury.
What is The Legal Responsibility of Producers and Manufacturers?
At Price Benowitz LLP, our skilled Virginia product liability lawyers understand the necessary precautions that must be in place to make sure a product is safe for consumer use. Product testing, quality control, and other safety precautions must be regularly implemented to ensure that a product can be used without the risk of serious injury or death. Products liability refers to the legal responsibility of producers, manufacturers, designers, suppliers, and retailers to ensure the safety of their products. However, these same people responsible for the safety of an item are often negligent in upholding their obligation to safety. Each year, the Consumer Product Safety Commission (CPSC) recalls millions of unsafe products: defective toys and unsafe baby products, vehicles and ATVs, and malfunctioning tools and appliances are but a few of the dangerous and defective products on the market. Those who make these dangerous products available to consumers must be held liable for injuries associated with their use.
Dangerous Prescription Drug Lawsuits
Several mass torts are the result of harmful prescription drugs. Pharmaceutical companies sometimes misrepresent their products or withhold important details regarding the side effects and possible health risks associated with a new drug. Similarly, drug manufacturers may produce a defective product, but because of funding and time constraints may distribute that drug without warning of its potential dangers. Drug companies may also be held liable when they actively market a drug for off-label use.
Class action suits have become highly publicized in recent years against major drugs companies and their brand name prescription medications. Through rigorous litigation, notable settlements have been paid to users of the following drugs:
Zoloft (Pfizer)
Paxil (GlaxoSmithKline)
Yaz/Yasmin (Bayer)
Celexa and Lexapro (Forest Laboratories)
Effexor (Wyeth, now a subsidiary of Pfizer)
Actos (Eli Lilly & Co.)
Accutane (F. Hoffman-LaRoche Ltd.)
Avandia (GlaxoSmithKline)
Propecia (Merck & Co.)
This list of anti-depressants, acne treatments, remedies for male pattern baldness, anti-inflammatory drugs, oral contraceptives and other pharmaceuticals is far from exhaustive. These and other drugs are responsible for sending untold numbers of people to seek medical care and legal help for unexpected health complications each year.
Dangerous drugs, such as these, can cause a number of serious or even fatal health conditions and can aggravate existing conditions. Reported side effects and complications include cardiac problems, cancer, birth defects, blood clotting and stroke, gastrointestinal disorders, sexual dysfunction, and more. If your quality of life is diminished by the drugs you relied upon to provide you with relief, contact a Virginia dangerous products lawyer to find out more about taking civil action against the drug manufacturers and pharmaceutical companies responsible for your pain and suffering.
Experienced Virginia Product Liability Lawyers
If a defective product resulted in a personal injury or the wrongful death of a loved one, contact a product liability lawyer in Virginia. An experienced attorney can help you obtain financial compensation for your injury or loss. At Price Benowitz LLP, our NoVa product liability attorneys have the resources necessary to litigate your personal injury or wrongful death claim against large corporations.