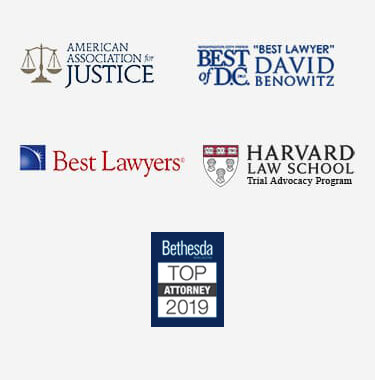 Unsanitary Living Conditions in Washington DC Nursing Homes
Nursing homes should be places of care, comfort, and respite. The elderly and disabled residents should feel at home and are entitled to a safe and clean environment.
Unsanitary living conditions in Washington DC nursing homes can harm residents and their family members or visitors. Not only are unsanitary conditions unwelcoming and repulsive, but they are also a health and safety hazard.
If you have an elderly relative living in a nursing home that you believe is unsanitary, now is the time to speak to a seasoned nursing home attorney. If your relative suffers damages because of these unsanitary conditions, they may be entitled to compensation under the law.
Sanitary Living Conditions Required in Nursing Homes
As per 22B District of Columbia Municipal Regulations §3256, strict and detailed laws exists regarding the cleanliness of nursing facilities. Under this law and §3257, nursing homes are required to:
Keep the exterior and interior sanitary
Keep the facility free from offensive odors and dirt, rubbish, dust, and hazards
Clean each room and ensure that it is well-ventilated
Achieve odor control with cleanliness and ventilation
Have a pest control program
Be kept free from insects and rodents
Have dedicated housekeeping staff
Additionally, the nursing home administrator or their designee must inspect the facility for cleanliness and sanitation.
In some nursing facilities, the lack of staff or budget concerns causes the building not to be cleaned and sanitized in the manner in which it should be. Disease, infection, falls, and other health hazards can occur as a result of Washington DC nursing homes unsanitary living conditions.
Statute of Limitations for Unsanitary Living Conditions in Nursing Homes
Residents who are harmed due to unsanitary living conditions in Washington DC nursing facilities will want to pursue their legal options with the assistance of a well-versed lawyer. It is important that they contact an attorney as soon as possible.
The Code of the District of Columbia §12–301 provides nursing home residents and their families three years from the date of the injury for filing a lawsuit. If no action is taken within those three years, it is unlikely that they will ever be able to recover any of their damages. In circumstances where the date of injury is not clear, such as with an infection, it is best to consult with an attorney to determine when the statute of limitations runs out.
Signs of Unsanitary Living Conditions in Nursing Homes
Nursing home residents may be unable or afraid to tell their family members about what is going on. It is important for those with loved ones in nursing facilities to observe and watch for signs that something may not be right. Signs of abuse and poor living conditions often include:
Dirty and soiled clothing
Bed bugs, rashes or lice
Repeated viral, bacterial and fungal infections
Dehydration
Rapid weight loss
Tooth decay
Foul smell in living quarters
Untreated medical needs
Never Accept Unsanitary Living Conditions in DC Nursing Facilities
Inherently, nursing homes are a place where germs thrive, and pests congregate. However, when a nursing home has strict policies in place about cleanliness and sanitation and dedicated housekeeping staff, unsanitary living conditions in Washington DC nursing homes can be reduced to a minimum.  There are no excuses for unsanitary living conditions.
You and your loved one may feel helpless in regards to the living conditions that they face. You can seek the assistance of an attorney to find out if you have a valid legal claim. Call today to speak to a compassionate lawyer.