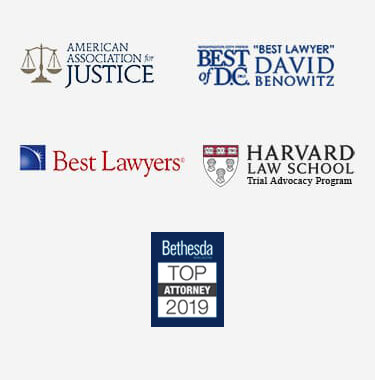 Virginia Dangerous Products Lawyer
Dangerous and defective medical drugs and devices are, unfortunately, an all too common occurrence in the Virginia pharmaceutical and medical marketplace. That is due in part to the fact that many of these products can cause harm to hundreds, or even thousands of consumers, before it becomes evident that the product itself is harmful. Pharmaceutical drugs and medical devices frequent national recall lists not only because of their failure to live up to lofty promises and hype, but more importantly because of the injurious and sometimes fatal consequences they may cause. If you suspect that you, or a loved one, have suffered significant injury and damages as the result of a dangerous drug or medical product, you should consult with a Virginia dangerous products lawyer.
A NoVa attorney can carefully evaluate your case to determine whether you have a valid products liability claim. They can also help put your mind at ease, taking over the burden of holding those responsible for your injury or complications, leaving you to focus on your health and wellness. With legal representation, you may receive financial compensation for the suffering and pain you have endured. The Virginia dangerous products lawyers at Price Benowitz LLP boast a wealth of experience and local connections to draw upon when working to secure clients the compensation that they require, and deserve.
When considering the parties that may be at fault for your injury or exacerbated condition you should never overlook the companies and manufacturers that put forth those dangerous products each year, products which are liable for the harm they cause to consumers, as a whole. When an entity faces litigation by a collective group of individuals or several victims, it is known as a "mass tort" or class action lawsuit. To ensure the best results in gaining compensation in a class action case, you should look for an attorney with a successful history in mass tort law and a proven track record of pursuing dangerous drug and defective medical device litigation.
Dangerous Drug Claims
A Virginia Dangerous Products lawyer may be able to help your injuries are due to dangerous drugs. Some of the most common drugs that lead to injury claims are:
Virginia Dangerous Products Lawyer
If you have a serious medical condition because of a dangerous or defective medical product, whether it is an implant, medical device, or prescription drug, contact a dedicated Virginia dangerous products lawyer as soon as possible. Experience in class action litigation against big-name medical and pharmaceutical companies will give your attorney an edge when it comes to the diligent pursuit of a client's rightful compensation. To find out more about your right to restitution, contact our firm to schedule a complimentary case evaluation.
Stryker Hip Replacement Lawsuits
With medical advancements in orthopedics, the number of joint replacements has grown in the United States. In 2010, more than 330,000 individuals underwent hip replacement surgery to reduce joint pain, improve joint function, and restore quality of life in the performance of daily activities. A worldwide leader in orthopedic replacement components is Stryker, and although they utilize advanced medical technology, their products are not without flaw.
In the summer of 2012, Stryker recalled their ABG II and Rejuvenate modular-neck stem components because of serious complications for the recipients of the implants. The metal-on-metal components can cause an alloy reaction in the implant joint causing the release of metal ions and debris into the tissue surrounding the joint component. This can cause the deterioration of local soft tissue causing localized swelling and pain.
If you received a Stryker implant and have suffered complications rather than relief, contact a dangerous products attorney in Virginia to find out how you can receive financial compensation to cover the medical expenses and account for the physical and emotional suffering you have endured as a result of your Stryker hip replacement complications.
Transvaginal Mesh Lawsuits
In recent years, the surgical mesh that has been used transvaginally to treat Pelvic Organ Prolapse (POP) and Stress Urinary Incontinence (SUI) has been found to cause serious medical complications. The most common complications, according to the U.S. Food and Drug Administration (FDA), include "erosion through vaginal epithelium, infection, pain, urinary problems, and recurrence of prolapse and/or incontinence." Other reports indicate perforation of the bladder, blood vessels, and/or bowels during the "minimally invasive" procedure. Erosion of the surgical mesh and vaginal scarring have hindered patients' quality of life because of severe pain and discomfort caused by the erosion and scarring.
Necessary treatment of the complications associated with transvaginal mesh may include additional surgeries, blood transfusions, drainage of abscesses and/or hematomas, and IV therapy. These medical costs can quickly escalate. If you are one of the many who has suffered because of a transvaginal mesh placement, contact a dangerous products lawyer in Virginia to find out about mass tort litigation against the medical device companies and manufacturers who may be responsible for your condition.