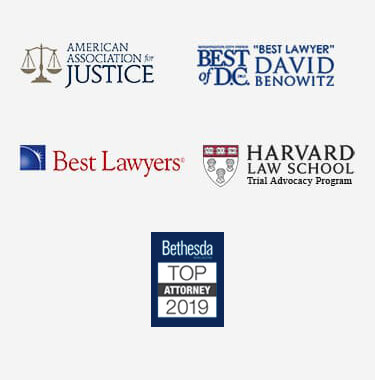 Pre-Trial Steps in a DC Nursing Home Abuse Case
As you prepare for a DC nursing home abuse trial, it is crucial to have an experienced and knowledgeable DC nursing home abuse attorney on your side to ensure that your side of the story is effectively shown to the court. A lawyer will serve as your guide and adviser in your case, and will help you navigate the legal process ahead of you. They will diligently work to make sure you understand your case as well as possible so you can make informed decisions regarding your case, and they will fight for your rights so you can receive the compensation you deserve.
With these things in mind, it is important to maintain clear and open communication with that attorney and assist the attorney in any way possible in collecting useful information to ensure the litigation progresses smoothly and quickly.
Filing a Lawsuit
People often hold the misconception that filing a lawsuit immediately leads to a trial; however, the filing of a lawsuit does not immediately lead to a trial. Moreover, the filing of a lawsuit does not ensure that the case will ultimately go to trial at any point in the future. The parties are free to continue to evaluate the case and engage in settlement discussions even after a lawsuit is filed. Although the filing of a lawsuit may lead to the case being set for trial, in DC and Maryland, a trial will not occur until approximately 18 months after a case is filed.
Therefore, there is much work to be done after the filing of a lawsuit, though none of this work prevents the parties from continuing to negotiate the underlying claim or claims towards a settlement.
Steps a Lawyer Will Take
A nursing home abuse lawyer would take every possible step to ensure that all necessary evidence is preserved and submitted in a proper fashion such that it is eligible for introduction during the trial. Much of the information necessary to litigate the case will be selected during the pre-trial time period.
How Can an Attorney Ensure that Claims Adjustors Do Not Ruin The Case?
The best way to ensure that a claims adjuster does not ruin a nursing home abuse case in DC is to retain a qualified and experienced attorney to handle claims. Your attorney will take all necessary precautions to ensure that the claim is satisfied within the actual statute of limitations or, alternatively, will bring a lawsuit within the statute of limitations in order to preserve the claim.
Pre-Trial Options
The legal options for a person who has been abused in a nursing home depend upon the facts and circumstances of his or her individual case. Anyone that has been injured due to the negligence of another has the right to be compensated for injuries. Moreover, if the abuse or neglect results in the death of a family member or a loved one, family members are entitled to proper compensation based upon the neglect of the nursing home.
What Not to Do Prior to Trial
Anyone who is awaiting trial should not discuss the trial, the issues, the injuries, or any part of the case in any social setting, including social media. Social media is not a secure outlet for information, meaning any information put on social media is readily available to the defense in the case and will likely be presented to the injured person at trial in a negative fashion. In this way, any information shared on social media outlets can have significant, negative effects on the injured party's case at trial.
Jury Selection Process
Not all trials will be jury trials. A trial by jury must be elected either by the plaintiff or the defense. There are certain conditions that apply to a particular case to qualify the case for a jury trial, however, a trial by jury is not guaranteed but instead must be requested by either party.
The jury selection process is a very important step in a trial. However, in the Superior Court of the District of Columbia, there is little opportunity for counsel to actively select jurors.
Instead, the court spearheads the selection of the jury from a pool of individuals comprised of licensed drivers and registered voters in the District of Columbia who were chosen at random to serve on a jury. Initially, the judge will narrow this pool by asking individuals a number of questions designed to determine whether or not any members of the jury pool would be effective jurors. Specific reasons that would make an individual an ineffective juror include personal relationships with any involved lawyers or any members of either party. The judge will also take into account whether or not any respective jurors have any scheduling conflicts that would preclude them from effectively serving on the jury.
Following this initial questioning, the judge may begin to request that specific respective jurors are stricken from the case for cause. After this, both the plaintiff and defense counsels will be allowed an opportunity to begin conducting preemptive strikes, which allow both parties to strike perspective jurors without providing any specific reasons for doing so. Both the plaintiff and defense counsels are afforded a limited number of preemptive strikes. Once this process is completed, the remaining respective jurors will sit on the jury for the case.
Attorneys who are experienced in handling trials are able to use preemptive strikes in a manner that most benefits their clients and to use preemptive strikes to position their clients to succeed based upon the merits of the particular case.