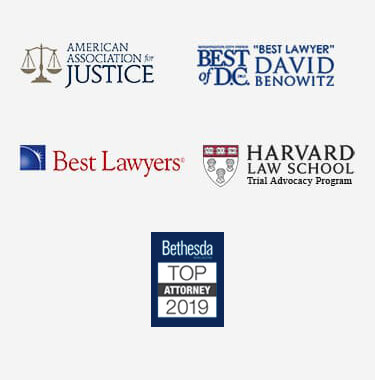 Nursing Home Case Value in Washington DC
Every case alleging an injury that happens in a Washington DC nursing home is unique. Because of this, there is not set value for a claim. However, potential plaintiffs should be aware of the types of damages they can claim and how that could affect their case.
A nursing home case value in Washington DC will vary depending upon the severity of an injury and indeed whether the injuries were the result of an accident or intentional conduct. An experienced attorney could help injured residents of Washington DC nursing homes to properly evaluate their cases and to demand appropriate amounts of compensation.
Potential Types of Damages in Nursing Home Claims
Nursing homes in Washington DC have an absolute duty to protect the wellbeing of their residents. Any failure to perform this function may cause a physical injury. Indeed, this physical injury is the core of most nursing home injury claims. Harms such as broken bones, separated joints, or even bedsores could all demand compensation for the medical costs associated with treating these injuries.
However, the physical harms are only one part of a nursing home injury claim. Many of these incidents can also inflict intense emotional distress or suffering upon their victims. Plaintiffs in these cases can demand payments to make up for these experiences. Still, it can be difficult to accurately measure these losses.
Unlike hospital bills for treating a physical harm, emotional trauma does not have a set figure for compensation. An attorney could help clients to measure their damages and to demand appropriate figures in their lawsuits.
Limitations under Washington DC Law
Despite the fact that they have been injured, plaintiffs in Washington DC nursing home abuse cases are fortunate. This is because the injury happened in Washington DC. Unlike the states of Maryland or Virginia that border Washington DC, the District has no damages cap for personal injuries. This means that an injured resident can collect as much money as a jury believes they are entitled to. Whether the case is alleging an injury due to a negligent act, an intentional infliction of physical or emotional harm, or even medical malpractice, Washington DC's laws allow a plaintiff to demand any amount to which they believe they are entitled.
Nursing Home Case Values in Washington DC Vary on a Case by Case Basis
There is no set value for a nursing home injury case in Washington DC. This means that a plaintiff in these matters can demand any dollar value to which they believe they are entitled.
Still, a plaintiff must be able to prove their damages to a jury. This can include presenting medical bills from necessary hospital treatment or rehabilitation. However, a physical harm is only part of a claim. Injured residents can also demand payments for any emotional harm or loss of quality of life.
An attorney could help people in this situation to evaluate the true value of their nursing home case in Washington DC. Many plaintiffs may even want to consult with an economist or other expert to evaluate the loss of value in their life due to the actions of a nursing home. Contact an attorney today to learn more about valuing nursing home abuse cases in Washington DC.