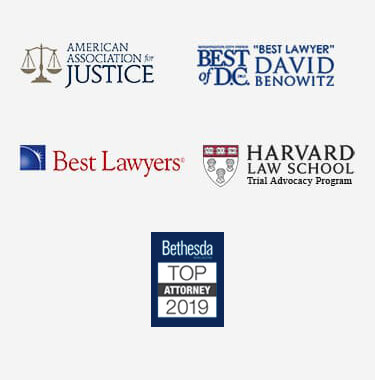 Washington DC Nursing Home Fire Injuries Lawyer
Unfortunately, fire safety is not taken seriously in many nursing homes. Fire protection sprinklers are non-existent or do not function, not enough fire extinguishers, or alarms are present, and staff are poorly trained on emergency evacuations. Residents of nursing homes are already compromised, and injuries from a fire could even lead to their death.
A nursing home fire can cause severe burns that require skin grafts or hospitalization, lung burns or injuries, toxic smoke inhalation, and even brain injuries due to oxygen deprivation.
If you or an elderly loved one now suffer because of a nursing home fire, do not hesitate to contact an established Washington DC nursing home fire injuries lawyer for help. An experienced attorney could provide valuable advice and support throughout the litigation process.
Nursing Home Fire Recoverable Damages
A skilled nursing home fire injuries lawyer in Washington DC could help victims and their families recover damages. In most cases, there are two types of damages; economic and non-economic. Economic damages may include:
Hospital bills
Prescriptions
Transportation costs
Non-economic damages are subjective in nature and can be difficult to assign a value. These include:
Past and future pain and suffering
Mental anguish
Disfigurement
Determining Pain and Suffering Value
Washington DC courts instruct jurors to use their best judgment to determine how much a plaintiff should be given for their pain and suffering. Factors jurors may consider when determining the value of a plaintiff's pain and suffering can include the severity of the injury, the age of the plaintiff, the amount of economic damages, the potential for ongoing problems in relation to the injury, and any pre-existing conditions the plaintiff has.
No Damage Caps in Washington DC
In an effort to protect defendants and cut down on lawsuits, many states have placed damaged caps in their laws. These caps limit the amount a plaintiff can receive in damages. However, Washington DC does not have any damage caps, allowing juries to determine how much compensation a plaintiff should receive on an individual basis.
Contributory Negligence
Juries in nursing home fire cases may also determine if the plaintiff is at all at fault for their own injuries. For instance, perhaps they failed to follow evacuation instructions of staff, were smoking in the facility, or ignored medical advice. In these cases, the plaintiff can be fully or partially barred from recovery.
Nursing Home Fire Statute of Limitations
The statute of limitations is three years and can be found in the Code of the District of Columbia §12–301. If a nursing home fire victim intends to file a lawsuit to recover their damages, they should contact a qualified nursing home fire injuries attorney in Washington DC as soon as possible.
Cases that are not filed by the deadline provided in the statute of limitations will more than likely be thrown out by the judge at the request of the defendant.
Get Help from a DC Nursing Home Fire Injuries Attorney Today
Nursing home fires can cause severe injuries and even fatalities. It is the duty of nursing home owners, administrators, and staff to ensure the building is properly protected and that evacuation plans are in place. Staff should be trained on these plans. When this duty is breached, their negligence can cause injuries to nursing home residents.
A seasoned Washington DC nursing home fire injuries lawyer could help your elderly loved one receive damages for their injuries by filing a civil claim. Call today to learn more and receive a case consultation.