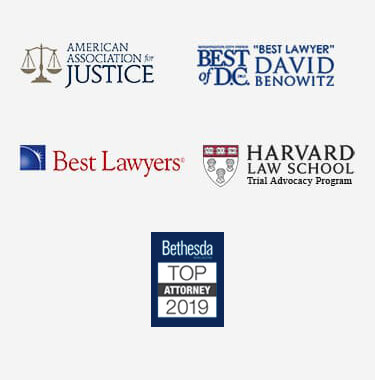 DC Nursing Home Abuse Appeals
A DC nursing home abuse appeal is a request for review of the trial court's decision in an underlying trial. An appeal can be taken only after the conclusion of all issues presented at trial and when there is potential and viable reason to do so.
Simply because a person disagrees with the outcome of the court does not allow a person to appeal. There must be some legal reason to note an appeal and request that a case be reviewed by the DC Court of Appeals. It is important to speak with an experienced nursing home abuse attorney about the likelihood of pursuing an appeal.
Appealing a Nursing Home Abuse Claim
The appeal process is a multi-step process. The party wishing to appeal the underlying trial court's decision must file a notice of appeal within the required time. At that point, the case will be transferred to the DC Court of Appeals. The parties are required to comply with the court's rules to present the requisite brief containing sections of the trial court record and legal arguments as to the error committed by the trial court.
DC nursing home abuse appeals can take six, eight, or 10 months and other cases can take two or three years. An appeal process can be lengthy, given that the appeal must be noted fairly early after the trial court's final decision. However, the briefing schedule can take many months before all arguments are scheduled and, from that point thereafter, it is in the court's discretion as to when it will render a decision to the issue.
Benefits of an Appeal
There are many benefits to appealing a nursing home claim in that a person may be successful in the appeal and either the appeals court will find rules in their favor or refer the matter back to the trial court level for a new trial with certain instructions. If a person lost their nursing home abuse case, it would offer an opportunity to either reverse that decision or retry the case with an eye towards a better result.
Consequences of Appealing
There can be a number of downsides to a DC nursing home abuse appeal. It can mean the likelihood of success. If the trial court has ruled against a person, the DC court would send that person into an uphill battle convincing the DC Court of Appeals that an error was committed at the trial level. Therefore, it can be difficult to overturn a decision on appeal.
There can also be downsides in terms of if and when the Court of Appeals makes a decision. That decision, if it confirms the underlying trial court's decision and ruling against the injured person, would serve as an absolute confirmation that the injured person has in fact lost the case and cannot recover.
Help from an Attorney
Appeals can be important, depending on what has occurred at the trial level. Losing a case could be expensive. Therefore, it is important for anyone who believes that their case should be appealed to consult and retain a qualified and trained attorney who handles such appeals.
The cost of DC nursing home abuse appeals can be significant. The attorney's fees associated with an appeal are typically handled differently than most nursing home abuse cases in that the client may be required to pay an attorney an hourly rate in addition to the cost necessary to present the appeal. Most of the attorney's fees are decided on a case-by-case basis.
The appeal process is labor-intensive and has strict rules requiring certain things to be done within a certain amount of time. Therefore, anyone who wishes to go through an appeal of an underlying trial court decision should select an attorney with the requisite knowledge, training, and experience in handling such matters.