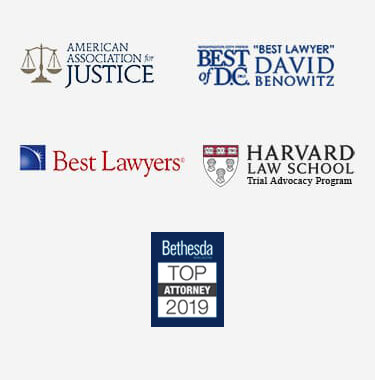 Washington DC Nursing Home Strokes Lawyer
Nursing homes and their staff members can be found liable for their negligence if a patient suffers harm. If staff members fail to act or do not act quickly when stroke symptoms are observed or reported, there may be serious consequences for a nursing home resident.
The sooner stroke victims can receive emergency medical attention, the lesser the severity of the stroke. Not getting the right treatments soon enough can lead to paralysis and even death.  A well-versed Washington DC nursing home strokes lawyer is ready to go to work for you and your loved one who suffered due to the inactions of staff members. Reach out to a dedicated personal injury attorney today to get started.
Damages in a Nursing Home Stroke Case
Washington D.C. law allows plaintiffs to file a lawsuit with the goal of obtaining compensation for the harm they are suffering. The compensation is often referred to as damages. Damages are broken down into categories to help determine how much a plaintiff should receive.
Compensable damages are easy to quantify such as hospital bills, private nursing care, and physical therapy. Non-compensable damages are subjective and include:
Pain and suffering
Emotional distress
Loss of enjoyment of life
Punitive Damages
In rare cases, the defendant may be subject to punitive damages by a jury. The law allows such damages when the defendant was acting with extreme indifference and carelessness.
Unlike the other damage types, punitive damages are designed to punish the defendant and keep them or others from acting in this manner in the future. Although, punitive damages still go to the plaintiff.
An experienced Washington DC nursing home strokes attorney could review a plaintiff's case to account for all the damages they may be able to receive. It is also important to note that in Washington D.C., there are no damage caps that limit the amount of compensation a victim may be awarded.
Establishing Negligence in Washington DC
Negligence is a legal concept. It is the failure to use ordinary care or that which would be used by a reasonable person under the same circumstances. If the plaintiff's attorney can establish that the damages suffered by the plaintiff are directly caused by the defendant's breach of ordinary care, the plaintiff may recover their damages.
Contributory Negligence
Attorneys for the defendant(s) in a case will often use the defense of contributory negligence. They may attempt to prove to the jury that the plaintiff had something to do with their own injuries, thereby barring them from recovering any damages.
The jury will determine if the plaintiff holds any liability, and if so, the plaintiff no longer has a valid claim under Washington DC laws. With this in mind, it is imperative that potential plaintiffs discuss the details of their case with a knowledgeable nursing home strokes lawyer in Washington DC.
Speak with a DC Nursing Home Strokes Attorney Today
Strokes can have life-long and debilitating effects, especially on the elderly population. If your elderly relative suffered a stroke in a nursing home and did not receive timely emergency medical care, recovery may be available to them.
A Washington DC nursing home strokes lawyer could review the circumstances of the case to determine if there is a valid claim. Call today to learn more about the legal services available to you.