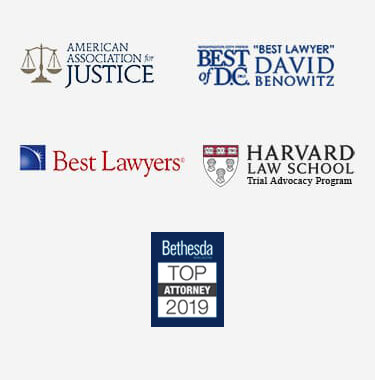 Newport News Personal Injury Lawyer
If you or a loved one have been hurt, an experienced Newport News personal injury lawyer can examine the details of your accident or injury and determine whether another party may be held responsible for the damages you have suffered. Personal injuries can be incredibly costly, due to medical bills, rehabilitation services, medication, and the loss of wages because you have had to miss work.
Personal Injury Compensations
If another party – like an individual person or a company, for instance – caused your accident or injury by their negligent conduct or reckless or dangerous actions, you may be eligible to receive compensation for the costs you have incurred. This can include payment for bills you are facing, lost wages, pain and suffering , mental anguish and emotional trauma, lost career or educational opportunities, loss of enjoyment of life, the inability to participate in sports or hobbies, the damage to the relationships with your family members, and even punitive damages meant to deter the responsible party from future harmful conduct.
Benefits of Hiring a Newport News Personal Injury Lawyer
There are numerous benefits to hiring a Newport News personal injury lawyer. Your attorney will understand the complicated nuances of the different types of personal injury cases, including what specific elements you will need to establish in court in order to recover compensation. Depending on the injury you suffered and the circumstances surrounding your case, your Newport News personal injury lawyer will be able to anticipate any defenses the other side may raise and prepare to argue that there are no adequate defenses that prevent the other party from being held liable.
Your Newport News personal injury lawyer will have existing relationships with many of the judges, court personnel and local defense attorneys who may be involved in your case. This gives your Newport News personal injury attorney some insight as to what arguments defense lawyers have made in cases similar to yours, and how judges may be inclined to respond to certain legal motions or arguments. Such insight can be invaluable when crafting a successful legal strategy for your case.
Virginia's Contributory Negligence Laws
Virginia has some specific legal provisions that differ from other jurisdictions, and your Newport News personal injury lawyer will need to establish that you have a right to recover compensation even under especially strict personal injury law constraints.
Virginia is one of only a handful of states operating under a "contributory negligence" requirement. In most other states, victims who shared in some responsibility for their accident or injuries are still allowed to recover compensation for the portion of fault the other party bears. But in Virginia, victims may be totally barred from recovery if they were even 1 percent responsible for causing the injuries. Virginia's strict contributory negligence laws require an experienced Newport News personal injury lawyer who can establish in court that you were not even partially responsible for contributing to your own injuries.
Types of Personal Injury Law our Attorneys Practice
Our Newport News personal injury lawyers practice all types of personal injury law. Below is a list of some of the most common types of personal injury claims, though it is not an exhaustive list of what we practice.
Slip and Fall Cases
Dangerous Product Cases
Product Liability
Premises Liability
Pedestrian Accidents
Consult an Experienced Newport News Personal Injury Lawyer
Our Newport News personal injury lawyers understand how traumatic a personal injury can be, and how the added stress of financial strain caused by your accident or injuries can further compound your pain during this difficult time. We will work with you to passionately pursue the compensation you may be entitled to recover as a result of the damages you have suffered at the hands of another party.
We can also help you find an attorney to help with workplace injury claims.