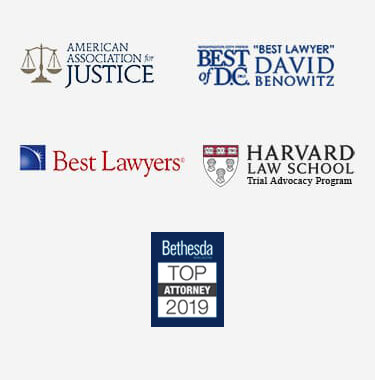 Understaffing in Washington DC Nursing Homes
When you place your elderly loved one in a nursing facility, you do so because you trust that they will get the care and attention they need to maintain their health and quality of life. What you may not understand is that understaffing in Washington DC nursing homes is a rampant problem which can lead to serious harm or even the death of nursing home residents.
If you believe your loved one may have been harmed by understaffing, it may be time to reach out for legal help. A nursing facility attorney could help you or your elderly family member seek fair compensation for any damages that were incurred due to understaffing.
The Negligence of Understaffed Nursing Homes
Washington DC nursing homes understaffing is the root of many problems. These nursing facilities place all residents and even their own nursing staff at risk for physical and legal problems when staffing is not sufficient. By not ensuring that the minimum standards for staff are met, they are breaking the law and breaching their duty.
Nursing homes are accountable to the government, the residents that they serve, as well as their families. They have a duty to provide safe and attentive care to all residents. If the facility is understaffed, it is unlikely that they provide safe and attentive care to all residents. Negligence may arise out of this lack of staff but is not alone the basis for filing a legal claim.
For a plaintiff to receive a favorable outcome, they must prove that the negligence of the nursing home caused their injuries and that they suffered damages from the injuries. If the negligence of understaffing contributes to an injury to the resident such as a fall or missed medication that produces harm such as a broken hip or high blood sugar, the victim and their family may be entitled to monetary compensation.
Legally Mandated Staffing in Nursing Facilities
Nursing home staff assist residents with a variety of activities and vital tasks such as hygiene, dressing, eating, exercising, turning residents in bed, giving medications, and toileting. Without enough staff, the residents of a nursing facility may not get all their needs met.
Title 22B District of Columbia Municipal Regulations §3211 makes the staffing expectations of nursing facilities clear. As per this law, the minimum staffing requirements are:
One registered nurse on a 24-hour basis, seven days per week
24-hour licensed nursing staff sufficient to meet the nursing needs of all residents
One practical or registered nurse, serving as charge nurse, on each unit at all times
Two nursing employees per nursing unit, per shift
Furthermore, the District of Columbia Municipal Regulations §3211.3 details that enough nursing staff needs to be employed to provide a minimum daily average of three and a half nursing hours per resident per day. Nursing staff may include registered nurses, licensed practical nurses, and certified nurse aids. Although the director of nursing at each facility does have some discretion to adjust staffing requirements, the minimum requirements must be met.
Combatting Understaffing in DC Nursing Homes
Understaffing in Washington DC nursing homes is a serious problem that has brought harm to numerous residents and their families. Depriving nursing home residents of the care that they are legally and ethically entitled to is a breach of duty.
If you believe your elderly or disabled family member suffered harm due understaffing in a nursing facility, you should learn more about what actions you can take. Call an established attorney today for help.