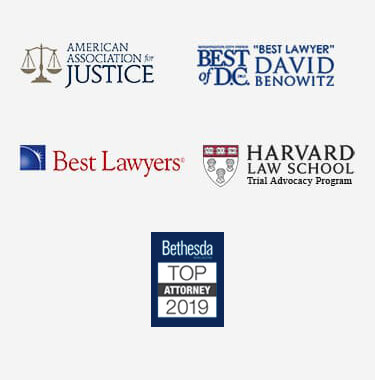 How to Report Poor Care in a Washington DC Nursing Home
Many people understand that individuals injured while living in a nursing home have the right to demand compensation through a personal injury lawsuit. However, it is less well known that residents, concerned family members, and even strangers can report a nursing home for poor care.
While this will not result in the collection of any compensation, it can benefit people to know that negligence or abuse will not go unpunished.
Washington DC's Board of Health is dedicated to the idea that all health care facilities in Washington DC have an obligation to treat their patients with compassion and competence. As providers of nursing care, this includes nursing homes. The board has the ability to investigate any allegations of poor care or abuse.
Knowing how to report poor care in a Washington DC nursing home is a first step towards fixing the problem. A simple online submission or mailed complaint form is all it may take to bring negligent nursing homes to justice.
Filing a Complaint Alleging Poor Care
The DC Board of Health has jurisdiction to investigate and punish any healthcare facility in violation of DC law. However, they cannot begin this process if a citizen does not alert them to a problem. These problems can include a general environment of neglect, the intentional abusing of residents, or even medical malpractice.
To begin a claim, a person has two options. First, they can complete an online form that may prompt an investigation. This form requires a large amount of information including:
Identifying information of the patient or resident involved in the incident
The name and address of the nursing home
A brief description of the incident
The names and contact information of any witnesses to the incident
Whether the facility itself has investigated the occurrence
Complainants may also complete a paper complaint and submit it through mail or in person. Ultimately, the result will be the same regardless of the process utilized to file a complaint. People should use the method with which they are most comfortable.
Potential Results from Reporting Poor Care
Filing a complaint against a facility is no guarantee of action. An investigation by the Health Care Facilities Division may uncover no evidence of abuse or neglect. However, that same body may find that there is solid evidence of this kind of illegal behavior.
The Division has the ability to censure, fine, or even withdraw the license of a nursing home found to be in violation of DC or federal laws. However, in no event can the Division order a nursing home to compensate a victim following a physical or emotional injury.
To accomplish this, an injured resident must pursue their own claim in civil court. Evidence that a DC investigation found proof of abuse can be powerful evidence in these cases but is by no means a sure victory. An attorney could help clients to gather this evidence and to file effective complaints with the Board of Health.
Learn More About How to Report Poor Care in a Washington DC Nursing Home
Pursing a negligent or abusive Washington DC nursing home for damages often involves a pair of actions. The first step may be to file a complaint with the DC Board of Health alleging that an incident of abuse has occurred. However, even if this complaint is so successful as to shut down a nursing home, this will do little to bring financial relief to an injured patient.
The second step is to pursue a related but separate civil lawsuit. These suits can use evidence of a Board of Health investigation as proof that poor care caused their injuries. An attorney could help clients to file complaints and to use any positive results to pursue private lawsuits for damages.