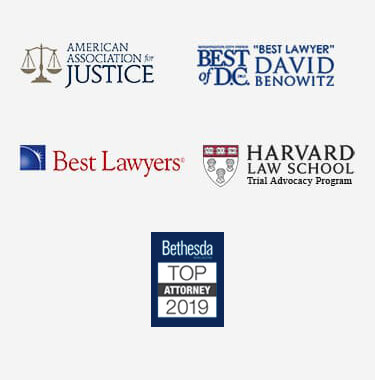 Inattentive Staff in Washington DC Nursing Homes
Families often need to make difficult decisions when it comes to the care of an elderly member. Due to limited options and resources, many will place their loved one in a nursing home. Their families believe that the staff will be caring and competent, providing their relative with the care that they deserve.
Unfortunately, there are staffing shortages among nursing homes. In a rush to meet staffing standards, short staffing can lead to the hiring of incompetent, poorly trained, and uncaring staff.
Inattentive staff in Washington DC nursing homes can open the door to many health and safety concerns such as falls, infections, and bed sores. When a nursing home resident is injured or faces other types of suffering due to inattentive staff, an experienced nursing home abuse attorney may be able to help them recover damages.
Washington DC Nursing Home Staffing
There is no denying that employment in a nursing home is hard work. Employees have many physical and emotional demands, and often see people at their worst. However, these facts do not dampen the expectations that the state has of nursing homes or that nursing homes should have of their employees.
Under Title 22B District of Columbia Municipal Regulations §3211.1, nursing home staff are under a legal obligation to ensure that each resident receives a plethora of care including:
Protection from accident, injury, and infection
Assistance with daily personal grooming
Prompt response to a call for help or activated call bell
Unhurried assistance with eating
Proper care to prevent bed sores
Assistance as needed to participate in social and recreational activities
Assistance as needed to get out of bed and get dressed
Negligent Staff Members
Nursing home employees have a legal duty to care for the residence in the facility as the law determines and, in a manner, that another reasonable employee in their position would provide care. When they do not adhere to these laws and their duty, they are in breach of that duty and are negligent. If no harm comes from their negligence, there is generally is no basis for a legal claim. However, if a nursing home resident suffers an injury and damages from the actions or failures of inattentive staff in Washington DC nursing homes, there could be reason for a valid lawsuit.
Examples of actions or failures of inattentive employees in Washington DC nursing homes could include:
Failure to place a call light near the resident
Leaving a resident in their room for several hours without checking on them
Not turning a resident who is unable to turn themselves in bed
Not giving medications as prescribed
Failure to respond to calls for help
Hold Inattentive Employees in DC Nursing Homes Accountable
If a staff member's inattentiveness causes a fall, a bed sore, malnourishment, or missed opportunities for socialization, and many other problems, they should be held liable. If you or a family member is suffering due to inattentive staff in Washington DC nursing homes, you may be entitled to compensation for your damages. Under the law, you have a limited time to act.
It is in your best interest to contact a well-versed attorney as soon as you find out there may be problems stemming from the actions of negligent staff in the nursing home. Hold negligent employees that cause injuries and harm to patients accountable for their actions today by calling an established attorney.