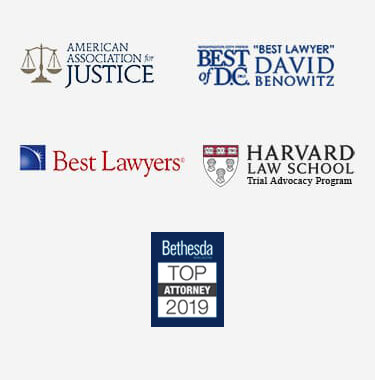 Chantilly Personal Injury Attorney
Personal injuries are one of the most common civil litigation cases in the American court system. Each year, millions of people become the victims of car accidents, truck accident, medical mistakes, and other incidents that leave them temporarily or permanently injured.
As these people know all too well, personal injuries in Virginia can interfere with your life in ways you may have not even fathomed until it has happened to you. But your life does not have to be drastically altered, at least not financially, in the aftermath of a personal injury. A Chantilly personal injury lawyer can work to ensure that.
Types of Cases Handled
There are many different types of personal injuries and many different negligent circumstances or dangerous conditions that can cause them. However, all personal injury cases fall into one of a number of different categories. When someone works with a Chantilly personal injury lawyer, they will help them to determine what particular sort of injury claim they might file and how to go about assembling the necessary evidence. Some of the specific cases our personal injury practice group handles include:
Slip and Fall
Auto Accidents
Premises Liability
Product Liability
Wrongful Death
Working with an Attorney
When someone has been personally injured due to someone else's negligence, having an experienced, courtroom-tested attorney advocating for them is important. An experienced Chantilly personal injury lawyer can provide their client with the representation they need in order to be successful in court. Personal injury cases are more complicated than they may appear at first and opposing counsels are often ruthless, tough, and determined not to concede any compensation. Their attorney can represent them in court and work to see that they do, in fact, get compensated for their injuries and that such compensation is timely, fair, and useful to them and their life.
It is not enough to have courtroom experience in a personal injury case. In an area of law that is constantly evolving, a lawyer that stays abreast of all local and state developments in the area of personal injury law is essential. Knowledgeable Chantilly personal injury lawyers are constantly learning and staying on top of all legal developments and case law regarding personal injury. They also have the resources to find out about recent cases and statutes that could help their client's case. With skilled attorneys representing them, a person never has to worry about relevant laws and cases that could help their case being overlooked or dismissed.
Contacting an Attorney
Besides being experienced and knowledgeable, a personal injury lawyer in Chantilly has the passion and drive to help you succeed. Chantilly attorneys understand well how devastating and emotional a personal injury case can be to someone and their family, and that is why they are dedicated to helping you reach a quick and final resolution to your case.
Your life should not be completely consumed by your personal injury for months or years to come – your attorney can work to see that you case is handled as quickly and efficiently as possible.