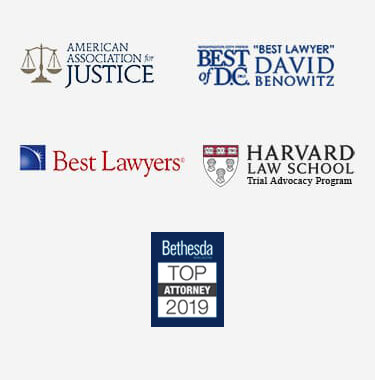 Washington DC Nursing Home Infections Lawyer
Infections can spread quickly among populations living in close proximity to each other, especially when staff members fail to take proper infection control measures such as simply washing their hands. Additionally, residents in nursing homes are often already immunocompromised and may have a predisposition to getting sick. When they contract an infection, some may never recover.
Just like other medical facilities, nursing homes are bound to certain standards in order to keep their residents safe. It is the job of a Washington DC nursing home infections lawyer to help victims and their families seek justice when these standards are not met. Reach out to a dedicated personal injury attorney to discuss your case.
Damages Caused by Nursing Home Infections
Nursing home residents are usually elderly or disabled. They may be frail and unable to fight off even the common cold. Benign illnesses can often be more severe for people in these populations. Victims and their families could seek damages from the nursing home and its staff with the help of a seasoned Washington DC nursing home infections attorney.
Economic Damages
Damages that directly relate to financial loss are known as economic damages. For a nursing home infection, this can include hospital bills, antibiotics, and therapies. If death occurred from the infection, these damages might also apply to funeral expenses.
Non-Economic Damages
Other damages such as pain and suffering, mental anguish, or loss of companionship are usually more difficult to value monetarily. These non-economic damages are meant to make the victim(s) as much as possible whole again.
Punitive Damages
In cases of extreme negligence or indifference, a judge or a jury may assign punitive damages to the defendant(s). These damages are not awarded with the intent of compensation for the victim but punishment for the defendant and to deter the defendant and others from being negligent in the future.
No Washington DC Damage Caps
Unlike some other jurisdictions, Washington D.C. does not place restrictions, or "caps," on how much compensation plaintiffs could receive. Their award is completely at the discretion of the judge or the jury assigned to the case.
Nursing Home Lawsuit Time Sensitivities
According to the Code of the District of Columbia §12–301, plaintiffs in a nursing home infection case have three years from the date of the injury to file a lawsuit. Nursing home residents and their families may wish to consult with a nursing home infections lawyer in Washington DC to determine when they should file their claim.
If they do not file within the given time, known as the statute of limitations, the plaintiff will forever give up their legal rights to do so.
Reach out to a DC Nursing Home Infections Attorney Today
Infections that occur within the walls of a nursing home can be severe or even deadly. Some of them are resistant to even the strongest of antibiotics and can lead to other dangerous health conditions. Sadly, infections frequently spread because nursing home staff do not follow infection control protocol to keep residents safe.
If you or a loved one is battling with their health after contracting an infection in a nursing home, you should be informed of your rights and options. An experienced Washington DC nursing home infections lawyer could analyze your case and provide you with help going forward. Call today to learn more.