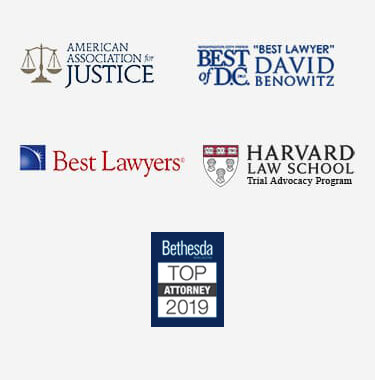 DC Nursing Home Heart Attacks Lawyer
Heart disease accounts for approximately 27 percent of all deaths in the United States, according to the Centers for Disease Control. Nursing home residents are not immune, although, sometimes staff members negligently overlook this fact.
Staff working with nursing home residents should be trained to recognize and act on the signs and symptoms of a heart attack. A delay in this recognition and subsequent calls for help will delay the treatment and diagnosis of a potentially deadly heart attack.
If you believe your loved one was harmed in relation to a heart attack they had in the nursing home, there is no time to waste. A seasoned DC nursing home heart attacks lawyer could review the circumstances surrounding the treatment of your loved one in a nursing facility to determine if you have a viable case. Reach out to a dedicated nursing home abuse attorney today.
Filing Deadlines for Nursing Home Heart Attack Victims
The Washington DC Statute of limitations is codified in the Code of the District of Columbia §12–301. For cases involving injury, the deadline to file a case is three years from the date of the heart attack. If the case involves a wrongful death, the plaintiff(s) are given two years to file their case.
With limited time to evaluate and research the case, it is vital that potential plaintiffs give their DC nursing home heart attacks lawyer enough time to file. The amount of time they have could impact the outcome of the case.
What is a Fair Settlement for Nursing Home Heart Attack Victims?
Once the attorney files the lawsuit, the plaintiff can decide to attempt to settle out of court or take the case to trial. Many plaintiffs decide to settle out of court to avoid a litigation process of one to two years.
A settlement can help plaintiffs by not putting them through a long and drawn out emotional trial. It can also benefit the defendant by saving their reputation and decreasing legal costs. Whether or not a settlement is fair is up to the plaintiff. A knowledgeable nursing home heart attacks attorney in Washington DC could provide their opinion based on previous experience and other cases. However, the ultimate decision rests with the plaintiff. Fair settlements will vary based on the opinion of the plaintiff and their attorney as well as the type of case they have and their medical expenses.
Factors that Determine the Value of Damages
The ideal result of a heart attack case for a plaintiff is monetary compensation, either through a jury award or a fair settlement. The amount the plaintiff receives is based upon several factors such as their:
Medical expenses
Pain and suffering
Loss of consortium
Mental anguish
If the case goes to trial, the jury will likely consider all of these factors to determine how much the plaintiff should be awarded. Even if the case settles prior to trial, these factors will be used to help both sides agree on a settlement amount.
How a DC Nursing Home Heart Attacks Attorney Could Help
Nursing homes have a duty to hire competent and caring staff. Their nursing staff also has a duty to provide adequate care, including the prompt recognition and reporting of heart attack symptoms. When either party breaches their duty, lives can be at risk.
Representation from a skilled Washington DC nursing home heart attacks lawyer could lead to the compensation you or your family member deserve. Contact us today to get your case started.