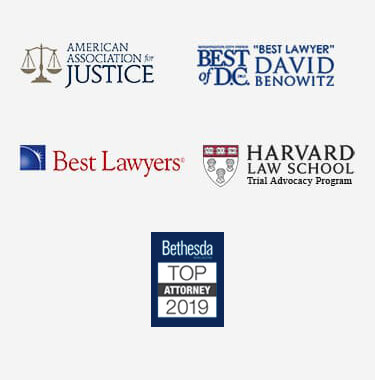 Selecting a Washington DC Nursing Home Facility
At some point in many of our lives, we will require consistent nursing care to help in case of chronic physical or mental conditions. Skilled nursing facilities and assisted living residences both offer these services.
However, not every nursing home is the same. Family members who feel that their loved ones require this level of care should do their due diligence to select a new home. This includes both a proper selection for available services at the facility and an examination of the facility's reputation in the community.
Selecting a Washington DC nursing home facility is an important decision for residents and family members alike. This guide is intended to provide advice as to steps needed to make this crucial call.
Services Provided in Nursing Homes
While every nursing home is a skilled nursing facility under Washington DC law, not every location provides the same services. Some residents may require only general care for common, day-to-day conditions. This can include bathing, feeding, and the administration of medication.
However, many residents need specialized care for the particular infirmities. Common examples of this care include:
Cardiac rehabilitation
Wound care
Mental health rehabilitation
Help with walking or mobility
Dialysis
Pulmonary rehabilitation
Any decision made as to where to place a loved one who needs medical care should take their needs into consideration. Some basic research into the services provided by an individual facility should help family members to make an informed decision.
Look into any Past Transgressions Committed by the Facility
As providers of medical care, all nursing homes in Washington DC have an obligation to meet the District's Board of Health licensing standards. This includes a duty to be clean, provide a safe living environment, and to care for the day-to-day needs of their residents.
The Board of Health will publish any public censures or inspection reports issued for a particular nursing home. These reports can indicate anything from minor violations that did not result in an injury to serious violations that caused an injury or even death of a resident.
In addition, family members may wish to look into reviewing boards maintained by independent web sites to rank nursing homes. Sites such as senioradvisor.com, US News and World Report, and skillednursingfacilites.org all allow citizens to rate and comment about nursing homes around the country.
While individual ratings may not necessarily reflect a nursing home as a whole, they can provide valuable insight into the facility's reputation in the community.
Selecting a DC Nursing Home Facility is Key to a Loved One's Future
Nursing homes provide a valuable service to infirm and ill patients around Washington DC. This can include daily maintenance such as bathing and dressing but also the administration of medication and physical rehabilitation services. A resident in a nursing home should expect to be taken care of in a competent and caring way.
People who need to evaluate a nursing home should perform in depth research into the choice. This can include looking into government entities such as Medicare's or DC's Board of Health's reports. However, private ranking boards and lists may also provide valuable input. Selecting a Washington DC nursing home facility will affect a loved one's golden years. Be sure to make this decision with care.