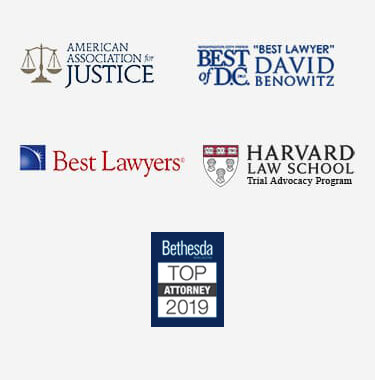 Washington DC Nursing Home Untimely Death Lawyer
It is easy to fall into the mind-frame that any death is untimely. However, the simple fact that a person requires around the clock medical care is proof that life can be fragile. Because these people are already in frail health, it is possible that a death that occurs in a nursing home may simply be no one's fault.
However, there are some prominent examples of deaths that occur on the watch of nursing homes that are not inevitable. Deaths that result from the poor application of medical care or that result from a preventable injury may implicate the nursing home in a lawsuit for damages.
A Washington DC nursing home untimely death lawyer could help the families of the recently deceased to examine their rights under the law. This could include pursuing a nursing home abuse lawsuit that alleges a death due to medical malpractice or any other legal theory alleging an untimely death.
Untimely Deaths as the Result of Medical Malpractice
All nursing homes in Washington DC are skilled nursing facilities as defined by Washington DC law. As a result, these facilities must provide medical care that meets the District's standard of appropriate skill. In short, this means that the nurses employed by a nursing home must act as a reasonably skilled nurse would in similar circumstances.
Ways that nurses may fail in this duty include:
The improper application of medication
Failing to properly diagnose a heart attack or stroke
Not performing proper wound dressing that may result in an infection
Any of these failures to provide adequate care could result in a serious injury or illness that may result in death. A plaintiff in an untimely death case must connect the nurse's poor care to the death. A Washington DC nursing home untimely death lawyer could help the decedent's family to gather this vital information and to work with an expert in the medical field to demonstrate medical malpractice.
Accidental Deaths
While some untimely deaths in Washington DC nursing homes are the result of medical malpractice, many others result from poor care of a non-medical nature. This can include deaths that result from accidents such as slips and falls or deaths that result from intentional staff abuses. In either event, a plaintiff bears the burden to prove that a lack of attention on the part of the nursing home contributed to the death.
For example, if a death occurs after head trauma following a slip in the shower, a plaintiff may wish to introduce evidence that the resident complained of a lack of handles in the shower. If a nursing home knew that this was an issue but did nothing to fix the hazard prior to the accident, that nursing home may have been negligent. Negligent nursing homes carry liability to reimburse the families of deceased residents for their losses.
Nursing homes may also share liability if an incident involving an intentional attack results in a death. While the perpetrator will likely face criminal charges if they intentionally harm a resident, a criminal case cannot award monetary compensation to a victim of a crime.
Instead, a Washington DC nursing home untimely death lawyer could help families to investigate and pursue any type of case that alleges untimely death.
Speak with a DC Nursing Home Untimely Death Attorney Today
Any death feels like a tragedy. Even for family members of a resident in a nursing home, the loss of a loved one is a severe blow. While many of these deaths are a natural progression in an already frail person's health, others are brought on sooner than expected through the actions of an at-fault nursing home.
A Washington DC nursing home untimely death lawyer could help the families of the recently deceased to demand compensation for the suffering endured by their loved ones. Whether these cases include allegations of medical malpractice, a death by negligence, or even an intentional attack, an attorney may be able to help. DC Code §16-2702 gives plaintiffs only two years from the date of death to pursue a case. Contact an attorney today to schedule a consultation.