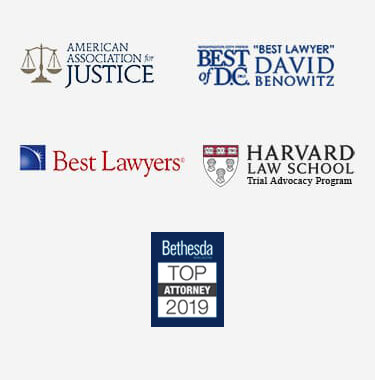 Negligent Hiring or Training in Washington DC Nursing Homes
Negligent hiring or training in Washington DC nursing homes is becoming commonplace. Nursing homes are known for being understaffed, and in order to meet government staffing requirements, they are often in a hurry to hire staff and put them to work.
Thus, failing to ensure they are eligible for this type of employment and properly trained to do their job safely.
Sadly, it is the nursing home residents and their families that pay the high price of these negligent practices. Some suffer serious injury or even death because the nursing home failed to hire and train staff appropriately. If your elderly loved one suffers due to such practices, you may be able to seek compensation on their behalf. Call an accomplished nursing home abuse lawyer today.
Due Diligence in Hiring Practices
Nursing homes have a legal and ethical duty to hire staff members that are properly qualified, certified, and licensed. Nursing staff needs to have suitable and current licensing. When nursing homes do not perform their due diligence in the hiring process, they may be breaking the law and putting residents at risk.
Establishing Negligence
Proving that the nursing home was negligent involves establishing the following:
The nursing home had a duty to the plaintiff
There was a breach of duty in their hiring or training practices
The breach caused injury to the plaintiff
The plaintiff suffers monetary, physical, or emotional damages from the injury
Government-Mandated Training
Training and hiring practices in Washington DC nursing homes are so important that the government has laws regarding them. According to 22B District of Columbia Municipal Regulations §3214 employees shall receive "comprehensive on-going in-service education" to include the provision of resident care. The training will also include infection control practices, resident's rights, psychosocial aspects of aging and confidentiality, legal issues such as mandated reporting, medical records, emergency procedures including transportation of residents, and disaster and fire evacuation plans.
The law also states that training and education must be provided by a registered nurse or someone who is expertly qualified in the subject matter at hand. A record of all training should be kept on file for inspection.
Consequences of Nursing Homes Negligent Hiring or Training
The potential consequences are numerous in Washington DC nursing homes negligent hiring or training practices. Hiring unqualified staff and not appropriately training staff may have the following consequences:
Resident injuries or deaths from fires
Infections from poor infection control practices
Residents developing bedsores or contractures
Help for Victims of Negligent Hiring or Training in DC Nursing Homes
Nursing homes that do not properly train their employees or do not screen the employees that they hire cannot provide the care that their residents need. In their haste to hire staff to meet state standards, they may be hiring unreliable employees at best and abusive criminals at worst.
They may also fail to train their staff on properly passing medications, reducing the risk of falls, or even when to call a doctor or 911. Your elderly family member deserves better than this.
If you suspect your parent or grandparent is suffering due to negligent hiring or training in Washington DC Nursing homes, it may be in your best interest to hire an experienced attorney immediately. Reach out today for a case consultation.