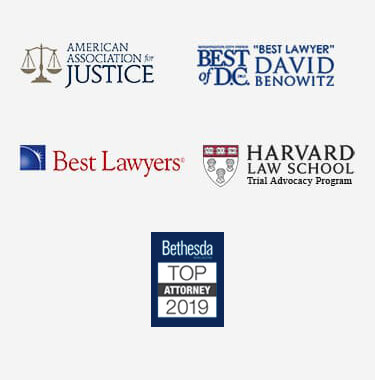 Federal Nursing Home Reform Act
The Federal Nursing Home Reform Act, passed in 1987, created a baseline to which all nursing homes around the country that receive Medicare or Medicaid funding must adhere. These include rights of patients concerning physical care, mental health, privacy, dignity, and financial protection.
Nursing homes are required to meet these requirements in order to continue receiving funding. While a violation under the Federal Nursing Home Reform Act may not indicate that a nursing home has harmed a resident, it is certainly evidence of a nursing home that is not meeting their obligations to their patients.
An experienced nursing home abuse attorney could help individuals to better understand their rights under the Federal Nursing Home Reform Act and how it may affect a potential lawsuit for damages.
The FNHRA and Resident Rights
The Federal Nursing Home Reform Act, or FNHRA, is a federal law passed in 1987. Codified at 42 U.S.C. §1395i-3, this statute outlines the basic set of rights to which all residents in nursing homes around the country are entitled. Additionally, it places the burden on nursing homes to protect these rights and can deny federal funding to those facilities that violate these rights.
Protecting Physical Health
The main obligation of any nursing home is to provide skilled nursing care to their residents. The FNHRA defines a skilled nursing facility as any place that provides skilled nursing care or any type of inpatient rehabilitation for an injured or ill patient.
As a result, these places must provide medications, therapy sessions, and emergency services to their residents in a way that protects them from accidental injury and provides day-to-day care.
This obligation extends beyond providing medical care. Nursing homes must also provide help with grooming, bathing, and even eating when necessary. A failure to provide this care in a competent way that leads to a physical injury could be the source of a lawsuit alleging personal injury.
Providing Mental Stimulation
Providing for a resident's physical health is only part of a nursing home's obligations under the FNHRA. They must provide a safe and nurturing environment for all residents. This includes providing socialization, an opportunity to visit with relatives and friends, and even entertainment.
This also creates an opportunity for insidious employees or administrators to inflict intentional damages on residents. Yelling at, berating, or even blaming residents for their own problems are all examples of ways that staff could inflict intentional emotional distress upon their patients.
Examples of Financial Abuses
Finally, the Federal Nursing Home Reform Act requires nursing homes to care for the finances of their residents. Many residents are subject to powers of attorney or guardianships of which the nursing home must be made aware. Others use direct deposits or even physical checks to make payments.
Nursing homes must take steps to ensure that the finances of their residents are protected. If a resident notices an unexpected withdrawal from an account, believes that their signature has been forged on a form, or even is not allowed to examine their billing statement, they may have a cause of action against their nursing home.
The FNHRA and Civil Claims
Violations of the Federal Nursing Home Reform Act may lead to physical or financial injuries. However, a violation is not a cause for a personal injury lawsuit on its own. While alleged violations of the law may trigger a federal investigation, it cannot provide an injured resident with any compensation.
To collect these payments, an injured patient must pursue an independent civil lawsuit in a Washington DC courtroom. An attorney could help victims to evaluate their injuries, to apply those injuries to relevant Washington DC laws, and to file complaints in court. Contact an attorney today to learn more about resident rights under the FNHRA.