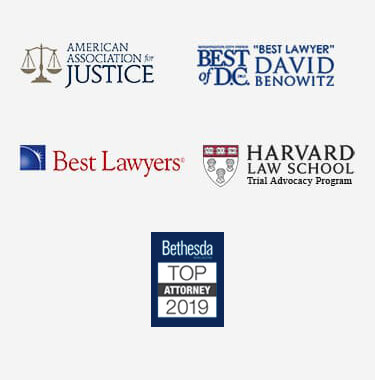 Washington DC Nursing Home Dropped Patients Lawyer
Many people need to enter nursing homes when they are no longer able to care for their day to day needs. This can include the administration of medication and the application of physical therapy. However, this need for help could also extend to simple tasks such as bathing, dressing, or walking.
Nursing homes in Washington DC have a duty to provide for all their residents' needs. This includes a duty to protect them from any accidental harm. A leading cause of these accidental injuries is staff negligence that results in a resident falling to the ground. Staff who do not receive proper training as to how to move residents may drop these people to the ground causing severe injuries.
A Washington DC nursing home dropped patients lawyer could help nursing home residents and their families who have been injured following a drop to the ground. Experienced attorneys could work to discover the facts that led to the injury and to demand appropriate compensation in settlement talks and in court.
Effects of a Drop on the Resident
Many residents in nursing homes require around the clock care for their basic needs. These people may need help for something as simple as getting out of bed to visit the restroom or assistance with getting dressed. Nursing homes are aware of these needs and therefore should take appropriate steps. This includes properly training staff to help residents out of bed, into a wheelchair, or even into the shower.
Staff should know the proper techniques to move residents that are unlikely to result in accidents. This includes accidents resulting from being dropped to the floor as well as accidents that result from undue stress on a person's joints or ligaments. Sadly, failures to adhere to these recommended procedures or an unwillingness to call for help when needed make accidents far too common.
Simply falling to the floor can have disastrous consequences for a resident in a nursing home. Many of these individuals are already in frail health. Even a short drop may cause a collection of injuries that include:
Severe bruising
Deep cuts
Separated joints
Concussions
Any of these injuries may require a trip to an emergency room, a surgical procedure, and extensive physical rehabilitation. A Washington DC nursing home dropped patients lawyer could help to investigate the facts that led to the injury and to connect those injuries to a nursing home's negligence.
Proving Nursing Home Fault in Court
Nursing homes always have a duty to protect the wellbeing of their residents. This includes not only a duty to provide competent medical care but also a responsibility to prevent injury due to accidents. This responsibility forms the core of the legal cause of action known as negligence. A negligence case alleges that a failure to protect a plaintiff led to their injuries when the defendant had a preexisting duty of care.
In the case of a dropped patient, nursing homes have a duty to protect their residents from harm. A staff member who does not use an approved method to move a resident may be directly responsible for any injury that results. Because that staff member is an employee of the nursing home, that nursing home may also shares liability.
Many cases end with a fair settlement without ever going to court. A Washington DC nursing home dropped patients lawyer could gather evidence of the incident and connect it to staff negligence. In these cases, a nursing home may admit liability and provide appropriate compensation. However, if it is necessary to take the case to court to obtain needed payments, an attorney is prepared to argue your case before a jury. In either event, DC Code §12-301 says that a plaintiff must file a case no more than three years from the date of an injury. Act quickly to protect your rights.
Talk to a DC Nursing Home Dropped Patients Attorney Today
Staff dropping patients is a leading cause of accidental injuries in Washington DC's nursing homes. They can result from a simple lack of attention on the part of staff or workers using an unapproved method to move residents. Since many residents require aid to simply get out of bed and into a wheelchair, the opportunities for an accident are numerous.
Whenever these incidents result in an injury, and that injury can be traced to the negligence of a nursing home, an injured person has the right to demand compensation. A Washington DC nursing home dropped patients lawyer could help injured residents and their families to pursue these claims. Contact an attorney today to discuss your case.