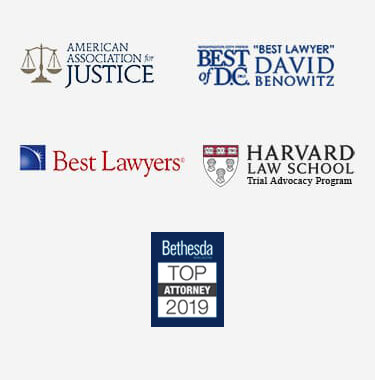 Washington DC Nursing Home Heat Stroke Lawyer
Nursing homes should be places where the elderly are monitored carefully. Their health, well-being, and safety should be the top priority of all staff. Many families are not only shocked but also severely disappointed to learn that their relative developed a serious condition like heat stroke in a nursing home.
Heat stroke can be especially concerning in the elderly or disabled population. Dehydration, confusion, seizures, organ damage, and even brain damage may result when a nursing home resident develops heat stroke.
Perhaps your elderly family member walked outside and was there too long, or maybe the nursing home is not maintaining their air conditioning system. Whatever the reason, a qualified Washington DC nursing home heat stroke lawyer could hold them liable for the injuries suffered by your parent or grandparent. Contact an experienced attorney to schedule a consultation.
Defining Heat Stroke
When an individual's body temperature is elevated to 104 Fahrenheit or greater for a prolonged period of time, they have heat stroke. The most common cause of heat stroke is simply the weather.
It is very important that people do not allow themselves to overheat during the warmer months and drink plenty of water. While most adults are aware of these facts, those in the elderly population may not be. They rely on the staff taking care of them to help protect them.
Staff should be trained to recognize the symptoms of heat stroke, including labored breathing, flushed skin, increased body temperature, and rapid resting heart rate. Nursing staff should also be prepared to act quickly and call for help when they notice these symptoms.
Nursing Home Safe Environment Laws in Washington DC
The nursing home environment shall be equipped and maintained to provide a comfortable and supportive environment for each resident, according to 22B District of Columbia Municipal Regulations §3234.
Nursing homes have a legal and ethical duty to each resident that resides there. If the resident wanders outside or is inside and develops heat stroke, the nursing home has breached their duty. When their negligence leads to the plaintiff's injuries, known as causation, and damages are incurred, the nursing home could be found liable.
Victims who developed heat stroke and suffered while in the care of nursing home staff might be entitled to compensation under the law. A nursing home heat stroke attorney in Washington DC could prove these points to a jury and win an award for the plaintiff.
Can the Plaintiff be Liable?
In some cases, there may be a question as to the division of liability between the nursing home and the plaintiff. The jury will determine who has fault and what percentage should be assigned to each party. Sometimes, the liability of the plaintiff can bar or reduce the recovery of damages.
Potential plaintiffs who believe they hold some liability for their damages will want to discuss their case with a skilled nursing home heat stroke lawyer in Washington DC.
Talk to a DC Nursing Home Heat Stroke Attorney Today
Far too often nursing home residents are left to fend for themselves; whether it be to get out of bed and get dressed, get to the dining room for meals, or ensure that they are in a comfortable environment.
If your parent or grandparent resides in a nursing home, they should not be forced to do this as it places them at risk for severe injury or even death. Reach out and talk to an experienced Washington DC nursing home heat stroke lawyer today to learn more about your legal rights.