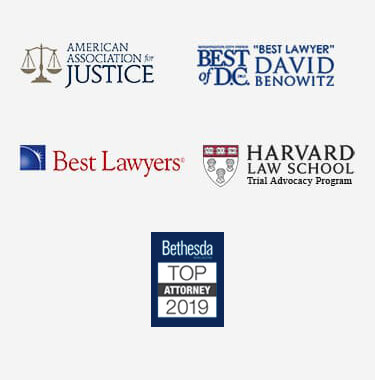 Washington DC Nursing Home Fall Injuries
Injuries from falls in nursing home are surprisingly common. Many different reasons account for the number of Washington DC nursing home fall injuries. Elderly persons living in nursing homes are often frailer than others, including other seniors who live independently.
Older, frailer people are usually less mobile and have difficulty with walking, climbing stairs, getting out of bed, and other day-to-day functions. Muscle weakness, pain, poor balance, and other causes all add up to an increased likelihood of injuries from falls from elderly nursing home residents.
For this reason, nursing home doctors and staff need to take reasonable care to avoid causing injuries from falls in their facilities. Contact a skilled nursing home abuse attorney right away.
Causes of Nursing Home Falls
Even for a healthy person, a serious fall can cause significant Washington DC nursing home fall injuries and impairment. The risks are many times greater for elderly nursing home patients. Just a few of the common causes of nursing home fall injuries include:
Muscle weakness
Gait problems
Poor lighting, wet floors, equipment in hallways and other facility defects
Ill-fitting beds, chairs and wheelchairs
Certain medications
Nursing homes owe their patients a duty of care to prevent them from being injured from known and preventable dangers. This duty is particularly keen given the vulnerability and known-issues that elderly patients present.
When a nursing home operator breaches their duty to protect patients, and injury or death results, the nursing home may be liable for damages to the patient and/or their family. Anyone with concerns about a nursing home fall injury may want to consider getting legal assistance.
Getting Legal Help After a Nursing Home Fall Injury
A nursing home operator, like any business, can be liable for a fall on their property under what is known as premises liability law. Nursing homes can also be legally responsible under the law of medical negligence when a patient is seriously injured in a fall.
Anyone with concerns about nursing home fall injuries could benefit from legal advice from a lawyer well-versed in the laws that apply to nursing homes and their patients. In considering a case, an experienced attorney can consider many questions such as:
What were the causes of the fall and what injuries resulted?
What policies were in place to reduce the likelihood of a fall?
Were there any staffing protocols to monitor patients at risk for falls?
What protective devices were available and were they used?
How many similar incidents have occurred in the past?
What level of training did staff have?
Of course, these are just a few of the factors that may be relevant to a nursing home fall injury case. A caring attorney would also consider the specific impact that an injury has on the patient and what it will mean for their future quality of life.
Armed with a complete investigation, a skilled attorney can provide a frank assessment of a case and suggest actions to take to address any potential legal liability. Some cases may end being settled amicably while others may require litigation in court.
Contact a Washington DC Nursing Home Injury Attorney
Pursuing a strong and successful case can depend on hiring a skilled lawyer to advocate on your behalf. This is particularly so in nursing home injury cases in which personal injury, medical negligence, and premises liability law all intersect.
Hiring an effective lawyer with experience in all of these complex areas can be key to fully understand your legal rights following Washington DC nursing home fall injuries. Contact us today for more information about your legal rights.