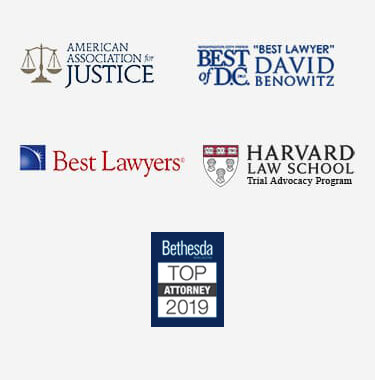 Leesburg Personal Injury Attorney
Accidental injuries can seriously impact the quality of a person's life. While the victim is recovering in the hospital, medical bills and personal expenses may start to build up. The victim may need expensive surgeries, treatments, and rehabilitation, and his or her ability to work will also likely be seriously hampered during the recovery period. Call a Leesburg personal injury lawyer if you're hurt and believe that your injuries are the result of another entity's negligence or recklessness. Leesburg, Virginia has undergone tremendous development under the past 30 years.
It has transformed from a rural town into a suburban bedroom community for Washington DC commuters. If income is lost while an injury victim is in recovery, the economic impact may be severe for the victim's family. Depending on the severity of the injuries, the victim may not be able to return to work or other daily activities for a long time, if ever. If the injury was caused by someone else's negligent or careless actions, as is frequently the case in a medical malpractice incident, nursing home abuse, assault, dog bite, traumatic brain injury or a slip and fall accident, victims should protect their financial security by scheduling a consultation with an experienced Leesburg personal injury lawyer.
Filing a Personal Injury Claim in Leesburg
An experienced personal injury lawyer can help a victim obtain financial compensation to pay for accident-related expenses. Making a case for negligence may be an expensive and time-consuming task which accident victims usually do not have the means to accomplish on their own. A personal injury lawyer in Virginia has the experience and resources necessary to successfully bring a claim, including a workers compensation claim, to get compensation for medical bills, lost wages, and pain and suffering. If someone is killed by an accidental injury, the person's family may be left to deal with heavy economic and emotional burdens. Financially, there are likely to be funeral costs, medical bills and the loss of the accident victim's income. A Leesburg personal injury lawyer can meet with the family, review the situation and determine who exactly is at fault for the death and how compensation may be obtained.
Finding a Leesburg Personal Injury Lawyer
Since Leesburg is in close proximity to Washington DC and other major metropolitan areas, there are many knowledgeable and experienced lawyers. But since the outcome of a personal injury or wrongful death case can be so important to your family's material security, it is crucial to choose a lawyer with the knowledge, training and resources to best protect your interests. The personal injury attorneys at our law firm have helped provide accident victims in Leesburg and Loudoun County with the financial means to recover from their injuries.
Car Accidents
Many Leesburg residents commute daily to jobs in Washington, DC and other suburbs of northern Virginia.  The Washington-Dulles Airport is also located nearby, in Loudoun County.  This extra time in the car can heighten the risk of an accident along State Route 7, U.S. 15, or any of the other busy highways nearby. If you've been involved in a collision, even if you think the other driver was completely at fault, be careful about dealing with the driver and his or her insurance carriers without legal representation.  Consulting with a Leesburg personal injury lawyer is the safest way to ensure you are able to obtain the level of compensation you are entitled to under the law.
Medical Malpractice
Leesburg is served by Inova Loudoun Hospital, in addition to numerous other private physician practices throughout the city and Loudoun County.  While the doctors and staff in these facilities do their best to offer a high standard of care to all sick and injured residents of the city, sometimes even healthcare providers make mistakes.  If you've suffered an injury or illness that you suspect was the result of substandard care, or medical malpractice, at the hands of a physician, nurse or other licensed medical provider, call our Leesburg personal injury attorneys for a free consultation on what rights you may have.
Wrongful Death in Leesburg
In the wake of a loved one's death, particularly when that loved one was a financial provider, a household's financial security can be seriously threatened.  If a family member has died as the result of an incident in the workplace, a motor vehicle collision, malpractice, a slip and fall, or any other accident, you should contact a Leesburg personal injury lawyer as soon as possible.  If another party was at fault, the attorney may be able to obtain compensation for the income the deceased would have brought to the household, in addition to funeral expenses, medical expenses incurred prior to passing, and non-economic damages such as pain and suffering.
Contact our Leesburg office today.