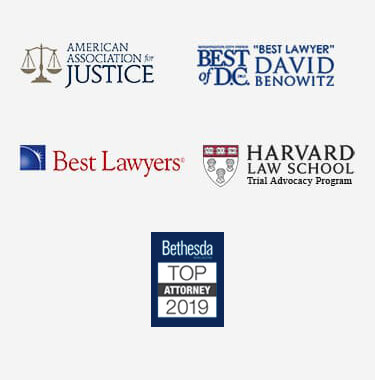 Virginia Train Accident Attorney
A Virginia train accident lawyer can provide you with legal representation if you are injured or if a loved one is killed as the result of a railway tragedy. Virginia residents are at risk of train crashes as passengers on Virginia Railway Express trains, DC Metrorail trains, and Amtrak trains. Virginia residents can also be hurt if they are a bystander when a train goes off the rails, or if an accident occurs at train tracks on local roads. No matter what type of train accident harms you, you may have a claim for just compensation against those responsible for the crash.
Who is Responsible for Train Accidents?
All railroad providers have certain obligations and duties to the public. The Federal Railroad Administration (FRA) is responsible for regulating railroads, and rail providers must comply with all Department of Transportation and FRA regulations. Rail companies are considered common carriers, which means they owe their passengers and the public the highest duty of care to avoid causing injury.
If a railroad accident occurs because of a failure to comply with safety rules or because of the negligence of the conductor or the rail company, a personal injury lawsuit or wrongful death claim may be filed with the help of a Virginia train accident lawyer. The plaintiff pursuing the damage claim would need to prove that the defendant who is being sued was responsible for the train crash. Rail companies are usually going to be held responsible for having inadequate policies to protect the public, as well as for negligent actions by their employees who are conducting trains.
Virginia Train Accident Lawyers Establish Liability
Some rail companies are government-operated. Sovereign immunity rules provide limited protection for public employees and government agencies, which can make it more difficult to file a lawsuit. The Amtrak Reform and Accountability Act (pdf) also gave providers of passenger rail transportation the right to enter into contractual agreements that allocate responsibility for damage claims. This further complicated the decision of who you can pursue a damage claim against. A Virginia train accident lawyer can help you to identify potential defendants after you are harmed by a train crash.
How do Train Accidents Occur?
There are many different types of train accidents including:
Train derailments
Two trains crashing into each other
Trains striking unexpected objects on the tracks
Train collisions with other vehicles at roadway railroad tracks
Trains striking people walking on or near railroad tracks
These and other train accidents may be caused by:
Conductor negligence. Conductors may operate the train too quickly, drive while distracted by their cell phone, or may fall asleep while operating the train
Poorly maintained railroad tracks
Poorly marked rail crossings or unmarked crossings
Inadequate train maintenance
The National Transportation Safety Board (NTSB) as well as other federal and state authorities can investigate the cause of a train crash. Determining who is responsible is important because victims of crashes can pursue a claim for compensation against those who are to blame.
Compensation for a Train Accident
The federal government has imposed limitations on recovery applicable to most train collisions.  Under 18 U.S. Code Section 28103, the aggregate allowable damages awarded to all rail passengers against all defendants for all claims is not to exceed $200,000,000, including any claims for punitive damages.  While this may seem like a significant sum of money, these limits can quickly be reached when a train accident happens.
One California crash in 2008, for example, killed 24 people and caused injury to more than 100.  A judge asked to divide up the money wrote a 33-page ruling describing "impossible decisions" and suggesting that awards to victims often fell far short.
Although compensation limits can become a significant problem when many suffer injury in one crash, it is still possible for train victims to receive significant compensation for losses. While nothing can ever restore good health to the exact pre-accident status or bring back a lost family member, compensation for a train accident with the help of a Virginia train accident lawyer can allow you to avoid financial worry by covering medical bills and wage losses as well as providing compensation for non-economic damages due to pain and suffering or lost companionship.
How a Virginia Train Accident Lawyer Can Help
A Virginia train accident lawyer can help you to understand how to pursue a claim after a train crash and can represent you throughout the process of seeking compensation. Call today to speak with an experienced attorney to learn more.