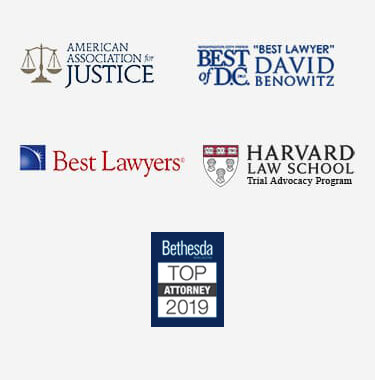 Fauquier County Personal Injury Attorney
If you or your loved one have been injured as the result of someone else's negligence, a Fauquier County personal injury lawyer can help you seek reimbursement for the damages you have suffered. Our Fauquier County personal injury attorneys pursue numerous kinds of personal injury claims in Virginia and can examine the details of your case and determine whether you may have a valid claim against another party.
Personal Injury Damages in Fauquier County
If you have been injured due to another party's harmful behavior, you have a right to ask the court to hold the responsible party liable for your injury-related expenses. These costs could include your medical bills, rehabilitation expenses, medication costs, reimbursement for lost wages due to missed work, and other monetary costs.
You may also be eligible to receive compensation for your nonmonetary losses, including your pain and suffering, emotional trauma, loss of ability to participate in your family life, hobbies, and educational and career pursuits, and the loss of your future earnings. Depending on the circumstances of your case, your Fauquier County personal injury lawyer may even pursue punitive damages to deter the other party from future bad acts.
Working With a Personal Injury Lawyer
The benefits of hiring a personal injury lawyer are extensive. Your Fauquier County personal injury lawyer will be familiar with the elements you will need to prove in court in order to win your case, and can be prepared to combat any defenses the other side's attorneys may claim excuse their actions.
Your Fauquier County personal injury lawyer will also have existing relationships with many of the court personnel, judges and even defense attorneys who may have a hand in your case. These relationships can give your personal injury lawyer in Fauquier County the insight to anticipate the legal strategies of opposing counsel and potential judicial rulings on certain motions, which can give your lawyer an advantage over one who has little experience in Fauquier County.
Contributory Negligence Laws in Virginia
Virginia is one of only a handful of states that still adheres to so-called contributory negligence standards. Instead, most states have moved toward versions of comparative negligence, where victims who bear some fault in causing their own injuries may still recover costs from the other party at fault.
Virginia's contributory negligence standard, however, bars victims from recovering anything if they were even partially at-fault for the accident or injuries. This is one reason why it is especially crucial to your case that you have an experienced Fauquier County personal injury attorney on your side who is familiar with contributory negligence and can establish that you were not responsible for any part of your injuries.
Practice Areas
Personal injury cases most often involve physical injury, but can also include other types of injuries such as damage to your reputation, business, property or mental health. Regardless of what type of injury you have suffered, your Fauquier County personal injury attorney can help.  Our Fauquier County personal injury lawyers accept many types of personal injury claims, including but not limited to:
Bicycle, Motorcycle and Pedestrian Accidents
Wrongful Death
Truck Accidents
Burn Injuries
Premises Liability
Spinal Cord Injuries
Consult an Experienced Fauquier County Personal Injury Lawyer
Our Fauquier County personal injury lawyers understand how devastating and draining suffering a personal injury can be and know that you will need a compassionate advocate by your side during the legal process. Your Fauquier County personal injury attorney can advise you regarding steps to take in order to preserve your claim immediately following your injury or accident, so it is important to seek legal counsel as soon as possible, especially since the statute of limitation, or time-limit, on your claim begins to run as soon as you become injured.