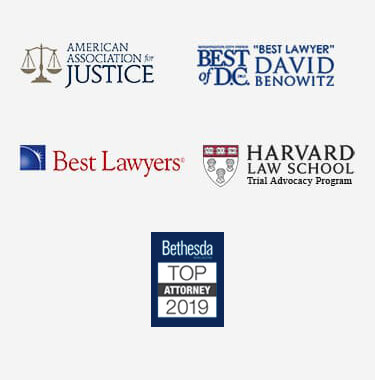 Spotsylvania County Personal Injury Attorney
Personal injury litigation is a general term for the civil action initiated as the result of any sort of physical injury that is suffered by a victim due to the negligence or intentional tort of a person, company, or legal entity.  Injured victims can file an insurance claim and/or lawsuit for monetary damages against the negligent defendant. There are many advantages to taking such action with the assistance of a Spotsylvania personal injury lawyer.  An experienced injury attorney can also file claims and/or lawsuits on behalf of survivors of victims who suffered a wrongful death.
The most common personal injury lawsuits arise from car accidents, defective products, and medical malpractice, but there are many other types of negligent injury lawsuits, such as:
Dog bites
Firearms accidents
Swimming pool accidents
Burns (for example, from gas explosions)
Bicycle and pedestrian accidents
Regardless of the nature of a fault-based accident that causes injuries, a personal injury attorney capably assists victims of these serious mishaps when they choose to file an insurance claim or lawsuit in order to recover justifiable compensation from those who cause these tragedies.
Types of Personal Injury Lawsuits
Vehicle Accidents – Accidents involving autos, commercial trucks of all types, motorcycles, ATVs and watercraft happen every day.  They injure or kill hundreds of people annually in Virginia.  Some of the causes can include:
Drunken driving
Excessive speed
Cell phone use and general inattention
Hazards on roadways or construction zones
Failure to obey safety rules of the road such as yielding the right-of-way
Sometimes, there is more than one negligent defendant, especially if a commercial vehicle is involved, or negligent road-improvement or construction contractors, or if a driver got behind the wheel after improperly being entrusted to drive.
Medical Malpractice – Doctors and licensed healthcare workers have the highest standard of care for people.  Medical malpractice occurs when a doctor or other healthcare professional injures a patient by breaching this duty.  Errors in diagnosis, improperly prescribing drugs, and substandard treatment methods or policies are common reasons for malpractice lawsuits.  They can happen in a doctor's office, outpatient surgery clinic or dialysis center, medical laboratory, pharmacy, or even a nursing home.  At times, there can be a chain of defendants that reaches all the way to the top of a healthcare organization, making administrators and even corporate officers possibly liable for medical malpractice injuries or wrongful death.
Premises Liability – Negligent construction and maintenance of property are the most familiar premises liability cases. They can occur in apartment complexes, hotels, office skyscrapers, restaurants, shopping malls, and any private commercial property.  Homeowners or residential renters can also be responsible for premises liability accidents.  The most common injuries involve slip-and-fall accidents.   Premises liability cases can be quite complex when it comes to determining defendant liability.
Product Liability–This covers everything from pharmaceutical (drug) injuries to defective consumer and industrial products.  Liability can be for several reasons, such as:
Defective product design
Improper manufacturing processes (for a variety of reasons)
No warnings that a product might be hazardous if improperly used
The product was dangerous to begin with (strict liability).
Most defective product (or dangerous drug) cases are successful when the plaintiff's attorney can prove strict liability, which means negligence does not need to be proved.
Damages That May Be Recovered by Injured Plaintiffs
The following is a general list of the types of damages that accident victims may seek from a personal injury defendant:
Medical bill reimbursement (includes past and future bills, including rehabilitation expenses)
Money to repair or replace any property damaged in the accident
Payment for past and future physical pain and suffering
Loss of income (including past and future, as well as the value of lost employee benefits)
Compensation for permanent disability
Other damages, depending on the circumstances. (Ask your Spotsylvania personal injury lawyer which damages might apply.)
Wrongful Death Claims
Any accident can cause a wrongful death.  When this occurs, surviving family members may seek additional damages. In addition to the above-listed damages, the Virginia Wrongful Death Act allows a family to seek reimbursement for funeral expenses and other financial losses as result of that death.
In many cases, the defendant's insurance companies are responsible for paying injury and wrongful death claims.  Naturally, they will oppose requested compensation amounts because it is in their business interests to pay as minimal an amount as possible.  A Spotsylvania personal injury lawyer who stringently investigates the circumstances and documentation surrounding the accident is able to assemble a persuasive demand for full recovery.  This improves the odds of successfully negotiating fair settlements that protect the financial and emotional interests of injured plaintiffs and their families.
Statutes of Limitations in Virginia Personal Injury
Generally, the amount of time that a plaintiff has to file a personal injury, product liability, or wrongful death claim is two years.  There are limited exceptions to the two year limit. For medical malpractice, it can be up to 10 years, depending on the type of malpractice and when it's discovered [Va. Code Section 8.01-243(A) & (B) and Va. Code Section 8.01-244].  There are some exceptions that can extend these statutes as well.  The most common are when the plaintiff is a minor, or when the defendant committed fraud in an attempt to hide his or her liability. Because the statute of limitations can be an absolute bar to recovery, it is important to discuss the specific timeline of your case with an experienced personal injury attorney right away.
A Spotsylvania Personal Injury Lawyer Can Protect You
In trying times, it's good to have someone experienced fighting on your side.  The Spotsylvania personal injury attorneys at our firm have the necessary know-how to build your case in a court of law and can work to attain the justice and financial compensation you deserve.  We're here to fight for you, so contact our friendly team to set up your initial consultation, free and without commitment.