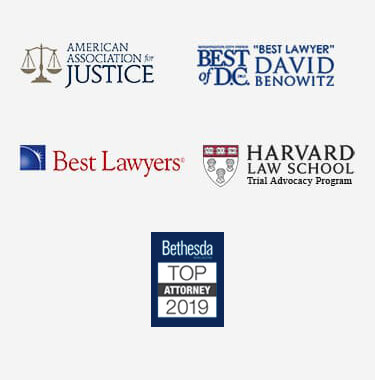 Virginia Nursing Home Coronavirus Lawyer
Coronavirus (COVID-19) is a viral illness capable of spreading from one person to another with symptoms ranging from mild to severe and may lead to death. People may become infected by making contact with an object where the virus exists or having exposure to airborne particles, which may result from an infected person sneezing or coughing. Controlling the transmission of COVID-19 is essential and challenging in long-term care settings, including skilled nursing, assisted living, and nursing home facilities.
Nursing homes have a responsibility for personal care and generally the medical treatment of their residents, who cannot function independently. If a resident incurs injuries or dies, such as resulting from a failure to prevent the spread of a contagious disease, they may face civil action. Consult with a Virginia nursing home Coronavirus lawyer who can investigate and may pursue financial compensation.
Federal Coronavirus Regulations for Nursing Homes
Federal guidelines exist related to infection control and disease containment, which have been revised and expanded in response to COVID-19. Failures in compliance may constitute negligence.
Facilities must frequently disinfect surfaces, chairs, and medical equipment, and staff must wear approved face masks and gloves. Social distancing provisions prohibit gatherings such as in the dining hall, group activities, etc. Residents may not have visitors, and the facilities must restrict all vendors and other entrants deemed as non-essential.
Nursing Home Liability and Patient Rights
When a nursing home enters an agreement with a new resident, they are assuming a duty to care that may subject them to civil liability if breached.
Plaintiffs in Virginia may pursue various types of damages including medical expenses, pain and anguish, deformities, losses of earning, and more.
Nursing facilities have a responsibility to afford all patients many rights. Some of the examples include:
Provided a written list of prices from services not included (covered) in the daily rate
The right to express grievances
To be free from intimidation, discrimination, and retaliation
A right to access and manage their financial matters
That all medical records will remain confidential
All new patients receive a complete written document containing all of their rights. Patients who are incapable of understanding or interpreting these provisions will have a representative that handles these matters.
Per Virginia Code § 8.01-225.02, medical providers are entitled to immunity from civil liability when they render treatment amid an emergency or disaster, which could be a plausible defense in a pandemic. The protection applies to situations where an emergency is declared or when the conditions involved prevent the provider from administering the quality of care that they ordinarily would. Immunity does not apply if the provider demonstrates total neglect or sheer indifference regarding the safety of others, or if the misconduct was intentional.
Speak to a Virginia Nursing Home Coronavirus Attorney Today
Residents of nursing homes and other long-term care institutions assume responsibility to care for many of the most vulnerable individuals in the community. When a resident incurs a severe injury such as from abuse, neglect, or failing to adhere to the standards of care, it may be difficult to prove. Victims or their families should discuss these concerns with a personal injury lawyer familiar with nursing home liability cases.
COVID-19 and other highly-infectious diseases often spread rapidly through hospitals, nursing homes, and different populous environments. Usually, this results from staff that chooses to ignore the proper procedures and policies to prevent an outbreak. Contact a compassionate Virginia nursing home Coronavirus lawyer, who may assist you in pursuing substantial financial compensation.