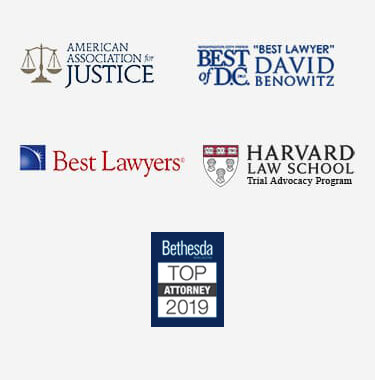 Virginia Nursing Home Sexual Abuse Lawyer 
When elderly family members require around-the-clock care, families may turn to a nursing home. Many of these facilities employ professional staff members who emphasize kindness, respect, and dignity. Unfortunately, some nursing home residents are subjected to physical harm, a lack of medical treatment, and even sexual abuse.
Sexual abuse is often the worst type of crime that can take place in such a setting. One of the problems with sexual abuse in a nursing home is that it can take on a number of different facets, and each one may cause a victim to suffer tremendously.
If you believe that your elderly loved one is being sexually abused, you may want to notify the proper authorities to have the situation investigated immediately. In addition, it is highly advisable to contact an experienced Virginia nursing home sexual abuse lawyer who could provide you with the legal options on how to proceed in order to bring the guilty party to justice. Let a compassionate nursing home abuse attorney advocate for you.
Determining Liability in Nursing Home Sexual Abuse Cases
Just as in other legal agreements, a nursing home has a responsibility to provide residents with a level of reasonable care to protect them and provide them with a safe environment. If a nursing home refuses to guarantee rights and protections to residents, it may be held liable for any injuries an elderly resident sustains while in the care of the facility.
In order for a nursing home to be held liable for a resident's injury, the plaintiff may be required to prove that the nursing home staff has violated their duty of care. This may occur when a staff member acts in a negligent manner when performing a duty expected of the facility. Incidents of sexual abuse or injury for which the nursing home may be held responsible can fall into the following categories:
Failure to properly monitor staff
Medical neglect
Intentional abuse by staff members
Imposition of unreasonable physical restraints
Seniors who have been victimized by sexual abuse are often hampered by physical and cognitive disorders, making it difficult or impossible to report the abuse themselves. A recurring issue is that the elderly population is vulnerable often unable to communicate.
Reasonable care may not be as easy to establish as a duty owed. The plaintiff may need to prove that the defendant's failure to provide reasonable care was the actual or cause of damages sustained by the resident by a preponderance of evidence.
Types of Damages
Damages are often intended to help the victim feel "whole" by compensating them for injuries sustained. There are several types of damages that can be awarded, including:
Emotional distress
Physical and mental pain and suffering
Cost of necessary medical treatment
In addition to compensatory damages, Virginia courts may also award punitive damages under appropriate circumstances. Punitive damages are designed to discipline a defendant and to deter similar behavior in the future.
For the court to award damages, evidence that the resident suffered harm from sexual abuse may be required. It is not uncommon in cases of sexual abuse for there to be a lack of injury documentation that normally accompanies an injury incident. A seasoned nursing home sexual abuse lawyer in Virginia could help a victim with recovering the damages they deserve.
Speak with a Virginia Nursing Home Sexual Abuse Attorney Today
If it can be demonstrated that a nursing home or its staff members have acted negligently, they may be held liable for any resulting damages.
If you suspect your loved one is being sexually abused in a nursing home, an experienced Virginia nursing home sexual abuse lawyer who understands how to file legal claims against negligent facilities may help you in your fight for justice and accountability. To learn more, call today.