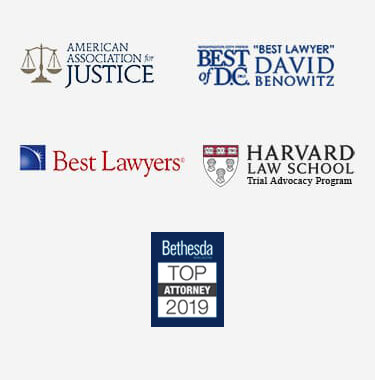 Virginia Nursing Home Disfigurement Lawyer
Permanent injuries, such as disfigurement and skin scarring are often caused by catastrophic accidents. Such injuries can be remarkably painful and psychologically damaging, and often, patients are subjected to multiple agonizing surgeries and therapies in an attempt to remedy them.
Scars, lost limbs, and other types of disfigurements can cause emotional suffering and prevent a person from living a full and happy life. Disfigured individuals often have difficulty forming relationships, finding employment, and making public appearances. When a nursing home patient is disfigured due to carelessness or recklessness, they should have a right the responsible party for compensation.
If you have been permanently scarred or injured in a nursing home, a Virginia nursing home disfigurement lawyer may be able to assist you.
The Emotional Impact of Disfigurement
Permanent disfigurement and scarring can lead to immense psychological and emotional suffering. After enduring the pain related to a catastrophic injury, patients are forced to reacclimate to their everyday life. This can be exceptionally difficult, especially when others are not used to seeing their new appearance.
Disfigured and scarred individuals are often ridiculed and discriminated against, adding insult to injury. Their visible scars can also impact their professional career and ability to generate income.
For the previously mentioned reasons, patients are often forced to seek the help of a psychologist, counselor, or psychiatrist. They may need extensive psychotherapy and medication to cope with their new world, both of which can be remarkably expensive over time.
Obtaining Financial Compensation
Many disfigured patients file for compensation, but there is no way to predict how much a disfigurement or permanent scar is worth. In general, the worst the disfigurement is, the more compensation a person may be awarded.
Patients who suffered more (emotionally and physically) may also be entitled to additional compensation. Patients also usually ask for reimbursement for medical expenses as well.
In some cases, courts will award punitive damages if a disfigurement is the result of gross carelessness or negligence. Punitive damages are awarded to punish the defendant and prevent them from engaging in the same negligent actions in the future. Punitive awards cannot be easily calculated, and they may be reduced by a judge, even if they are awarded by a jury.
Medical Malpractice Cases
Occasionally, disfigurement and scarring will be caused by medical doctors who work for nursing homes. These individuals are responsible for overseeing patients and tending to their medical needs. Often, these doctors are affiliated with a local hospital network and they may perform various procedures and surgeries on patients.
When a person is permanently disfigured by a medical doctor who contracts with a nursing home, they may be able to take legal action against both the doctor and the facility. The facility has a legal responsibility to only employ the most qualified and safety-oriented physicians, and if the physician has a history of performing botched procedures, they can be held accountable for neglect in a specific case.
Physicians also have an obligation to act in the best interest of their patients, and if they do not, they can be held accountable for medical malpractice by a Virginia nursing home disfigurement lawyer.
Let a Virginia Nursing Home Disfigurement Attorney Help Heal Your Family
Becoming disfigured is a life-changing event many individuals are never fully able to emotionally recover from. If you or someone you care about has been disfigured or permanently scarred in a nursing home accident, you may be able to obtain the justice you desire, as well as financial compensation for your suffering.
Get in touch with a Virginia nursing home disfigurement lawyer today to learn more.