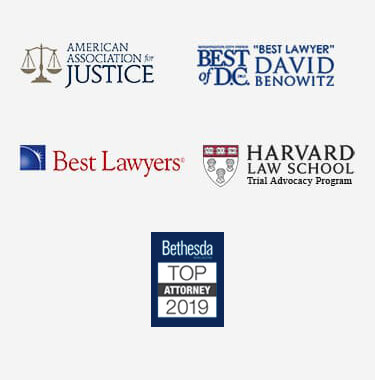 Nursing Home Case Value in Virginia
As the population of the country ages, more and more Americans will take up residence in nursing homes. Most nursing homes are safe and devoted to providing high-quality care to their patients, but unfortunately, some nursing home employees and administrators are abusive and negligent. If a patient experiences this type of abuse, they may be entitled to financial compensation for their pain and suffering.
If you or your loved one have been abused in a nursing home, your nursing home case value in Virginia will depend on a variety of factors. The extent of your injuries and the circumstances under which they occurred will be major factors. In reality, there is no way to calculate the full value of your case before going to trial. Reach out to a dedicated nursing home abuse attorney today.
Determining the Value of a Nursing Home Abuse Case
As stated above, the nursing home case value in Virginia will depend on a variety of legal factors. Some of these factors may include:
Courts will take economic damages incurred by the abused patient will be taken into consideration. These damages usually have an actual cost and may include fees such as medical expenses, loss of income, and legal expenses.
Non-economic damages such as emotional suffering, pain, trauma, and the loss of companionship.
Punitive damages may be awarded solely to punish the wrongdoer and deter them from engaging in similar actions in the future. These damages may be awarded in cases of willful negligence.
Case values will also vary from state to state and jurisdiction to jurisdiction.
The Impact of State Rules and Regulations
As mentioned above, each state has its own rules and regulations involving nursing home abuse cases and the amount of compensation that can be awarded in each case. These rules not only govern the amount of compensation that can be awarded but also what type of damages courts are allowed to award individuals. The following factors will vary from jurisdiction to jurisdiction:
Medical bill payments – Some courts will only award compensation for medical bills that are not covered by health insurance. Patients may need to litigate for additional bills separately.
Caps on damages – Some states place a limit on the amount of compensation they can award survivors of nursing home abuse. Caps are often placed on awards so juries cannot award exorbitant sums of money.
Punitive damages – Some courts do not award punitive damages under any circumstances.
Economic damages – Damages intended to cover lost living wages may not be awarded if an abuse survivor is unemployed.
Individuals who intend to file a lawsuit against a nursing home should discuss potential damages with their attorney before filing suit.
Wrongful Death
In general, individuals who sustain more serious injuries will be entitled to a larger award. If a patient dies while in the care of a nursing home employee, their loved ones may be able to file a wrongful death suit against the employee and the nursing home. A wrongful death lawsuit can only be filed by a representative of the estate of the deceased.
If an individual or group of individuals file a wrongful death lawsuit, they may be entitled to compensation for funeral expenses, loss of companionship, future living expenses, and loss of financial stability.
Get a Full Picture of Your Nursing Home Case Value in Virginia
Consulting an attorney is the only way to get a full picture of your nursing home case value in Virginia. An attorney can help you understand your chances of winning and whether you will be able to settle your lawsuit out of court.
Nursing home abuse is a major problem, and you should never feel guilty about coming forward and seeking justice. Call a nursing home abuse lawyer to discuss your case today.