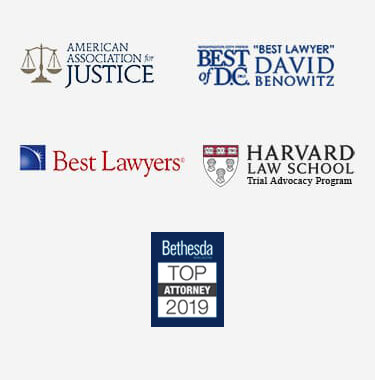 Understaffing in Virginia Nursing Homes
Understaffing in Virginia nursing homes has become a major issue in recent times. Understaffed nursing facilities are somehow becoming the norm across not only the state, but the country and many facilities do not know the practice of understaffing endangers their patients. Facilities with too few staff members tend to make more medical mistakes and have higher rates of patient neglect than facilities who have an adequate number of employees.
Sadly, even though there are laws in place to prevent understaffing, dishonest and profit-driven nursing homes often find ways around them. Since nursing home patients are often incapacitated and unable to advocate for themselves, understaffed nursing homes are often allowed to continue operations and accept more patients.
If you are worried about understaffing in nursing homes, continue reading to learn what you can do to stop it and how an experienced nursing home abuse attorney could help.
Why Do Nursing Homes Understaff?
The practice of understaffing in Virginia nursing homes is often an attempt to save money. Many private nursing homes are more concerned with profits than their patients, and by maintaining as few staff members as possible, they do not have to spend as much on wages, worker compensation claims, and insurance benefits.
In other cases, nursing homes may have difficulty finding qualified employees to fill positions. Due to the nature of the work and industry, nursing homes frequently suffer from high turnover and low employment rates. This high turnover can place tremendous pressure on already overworked nursing home employees.
Nursing home employees are often forced or "encouraged" to work overtime to remedy the problems caused by understaffing. Under normal circumstances, there is nothing wrong with working overtime, but when it comes to nursing home employees, overtime can lead to additional stress and deadly mistakes. Since understaffing is the norm in many nursing facilities, employees often feel the need to take on excessive hours to please administrators.
Consequences of Understaffing Nursing Homes
Exhaustion among nursing home employees can cause the following problems:
As employee working hours increase, so does the rate of neglect and abuse.
Overworked nursing home employees are less likely to recognize signs of illness and injury in patients.
Medication mix-ups and improper dosing are more prevalent in understaffed nursing homes.
Patient hygiene is often neglected or put on the backburner.
Exhausted employees are more likely to suffer from mental conditions such as depression and anxiety. These conditions can cause a lack of mental clarity and concentration.
Although nursing homes often see understaffing as an economic problem, it can very quickly create problems related to patient care.
Taking Legal Action Against Negligent Nursing Facilities
Despite the problems caused by understaffing, it is believed that the majority of American nursing homes are currently understaffed. Some are understaffed by only one or two employees, while others rarely have enough workers to meet the needs of all their patients. Even though the government and private citizens have attempted to hold understaffed facilities accountable through fines and lawsuits, the practice seems poised to continue.
If a patient suffers injury or death as a result of understaffing, their loved ones may be able to file suit against the facility for their negligent staffing practices.
Learn More About Understaffing in Virginia Nursing Homes
If you believe your loved one may be residing in an understaffed nursing home, you may be able to take action and improve the situation. If your loved one has suffered harm due to understaffing, they may be entitled to compensation for their pain and suffering.
Nursing homes who engage in and promote understaffing are a danger to patients and the community as a whole. Contact an attorney to learn more about understaffing in Virginia nursing homes today.