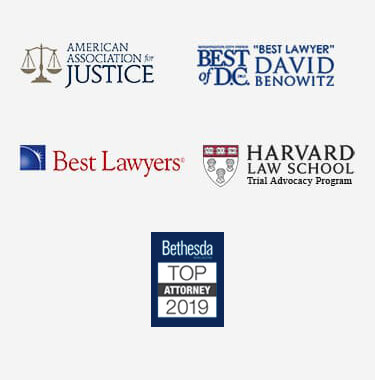 Virginia Nursing Home Wandering Lawyer
Wandering and elopement can be dangerous for older adults who need assistance with activities of daily living. When you admit your loved one to a nursing home or skilled nursing facility, you trust that the staff will provide adequate care and treatment to them. When nursing home staff fail to meet the adequate standard of care, a patient could wander and sustain serious injuries.
A nursing home abuse attorney may be able to assist individuals whose loved one wandered and sustained an injury. If a wandering-related injury occurred, due to negligent nursing home staff, it may be helpful to contact a Virginia nursing home wandering lawyer for legal assistance.
Wandering Signs and Precautions
Some nursing home patients present a higher risk of wandering than others. If nursing home staff are aware of the signs that an individual may be high-risk for wandering, then they may be able to take the proper precautions to prevent wandering. The following signs may indicate that an individual is high-risk for wandering:
Patient has a history of wandering
Patient verbalizes intention to go to work or to go home
Patient has dementia
Patient is restless and agitated
Many factors can contribute to a patient's wandering, but dementia is commonly a factor. A nursing home patient who suffers from dementia may become disoriented or confused when attempting to reach the bathroom or common area. Dementia may also cause a patient to believe they need to go fulfill a past obligation, such as going to work or church.
It is important for staff to be aware of behavioral signs and patient history that may indicate that a patient is high-risk for wandering. Once physicians and staff identify the potential risk, they can take the proper precautions to prevent an incident that might result in injury. There are many types of alarms, such as door alarms and bed alarms, which may be used to alert staff if a patient is attempting to exit an area. Speaking with a patient to provide reassurance can also reduce agitation and the urge to wander. Providing activities can also help to reduce restlessness and agitation.
Some patients are particularly prone to wander at a particular time, like after meals or at bedtime. Knowing the risk factors and signs associated with wandering could enable staff to ensure that the specific individual receives adequate care and monitoring. A nursing home wandering lawyer in Virginia may be able to provide additional information regarding the importance of medical records and patient history in wandering cases.
How Injuries From Wandering Occur in Virginia Nursing Homes
A nursing home patient could wander into an area within the facility that contains hazards. A patient could also wander into an unfamiliar area and become disoriented. Falls commonly occur as a result of wandering. An individual who wanders and falls may sustain injuries such as cuts and bruises, broken bones, or brain injuries.
In cases in which a nursing home patient wanders outside of the facility, a wide range of injuries could occur. A patient could be struck by a vehicle or they could succumb to the elements. A multitude of tragic outcomes can result from wandering. A nursing home wandering lawyer in Virginia can provide more information on claims based on particular types of injuries.
Talk to a Virginia Nursing Home Wandering Attorney Today
If a loved one has suffered an injury from wandering, due to a nursing home's negligence, an attorney may be able to help. Call a Virginia nursing home wandering lawyer to discuss potential compensation today.