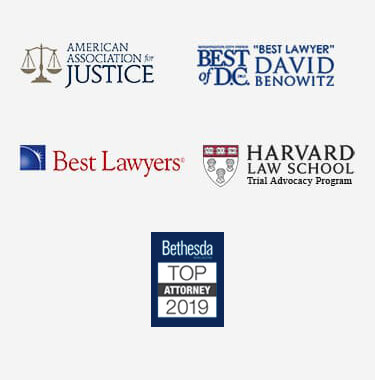 Virginia Nursing Home Sepsis Lawyer
With adequate monitoring and care, nursing home staff can prevent the development of sepsis in many cases. No one expects that their loved one will sustain an injury in a nursing home due to neglect. However, when the careless or reckless actions of nursing home staff lead to injuries, the appropriate parties should be held accountable.
If your loved one has developed sepsis in a nursing home due to negligence, a nursing home abuse attorney may be able to assist you in seeking the compensation you deserve. You may not know all of the facts surrounding your loved one's condition yet, but a Virginia nursing home sepsis lawyer might be able to help you investigate and pursue your claim.
How Nursing Home Patients Develop Sepsis
Sepsis is the body's response to an infection. Many different kinds of infections can be responsible for the development of sepsis in the nursing home setting. The following types of infections are commonly involved in sepsis cases:
Urinary tract infections
Respiratory infections
Abdominal infections
Additionally, infections may develop from untreated or improperly treated bedsores. Bedsores are generally preventable, with proper care and treatment. If nursing home staff regularly turn the patient and monitor the patient for any signs of skin breakdown, it is less likely that a patient will develop bedsores that can lead to sepsis.
Finally, if a patient has recently undergone a surgical procedure, they might be at risk of developing an infection. Although certain types of infections are commonly associated with the development of sepsis, sepsis can potentially develop from any infection or open wound. As with bedsores, infections may be easily prevented or treated so that sepsis does not occur.
Once sepsis develops, it can cause tissue and organ damage very quickly. Signs and symptoms of sepsis include fever, shortness of breath, incontinence, clammy skin, and confusion. Early recognition of these signs and symptoms and diagnosis may help to prevent a fatal outcome.
Even when nursing home patients survive sepsis, they may experience severe physical and cognitive impairments. Some patients who develop sepsis have to undergo surgery and other procedures to recover from the damage caused by sepsis. A nursing home sepsis lawyer in Virginia may be able to assist individuals in claiming the losses and expenses incurred due to nursing home staff's negligence in a sepsis case.
Pursuing a Sepsis Claim against a Virginia Nursing Home
A nursing home's policies and procedures regarding infection control may be an important aspect of a claim. It is well-known that many nursing homes are understaffed, and staff members may be overworked.
If an exhausted nurse or aide failed to abide by the nursing home's policies and procedures in preventing or treating an infection which led to sepsis, there may be evidence to support a medical malpractice claim.
The bedsores or infections which can lead to sepsis may be ignored, improperly treated, or unreported. When nursing home staff neglect to take the proper precautions to prevent bedsores and infections or neglect to give the necessary attention to these conditions as they develop, a patient's condition grows much worse.
A nursing home sepsis lawyer in Virginia could walk individuals through the type of documentation that may support their claim against a nursing home.
Speak with a Virginia Nursing Home Sepsis Attorney Today
A nursing home may attempt to argue that they are blameless when injury or death occurs due to sepsis. You should have an ally by your side in your fight for justice.
Contact a Virginia nursing home sepsis lawyer for more information regarding financial recovery, if your loved one contracted sepsis due to nursing home negligence.