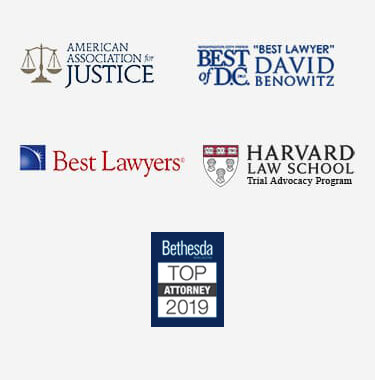 Virginia Nursing Home Restraint Injuries Lawyer
Restraints, as their name suggests, are used to control patients who pose a risk to themselves and others. They are commonly used in hospitals and psychiatric facilities, but they are frequently used in nursing homes to restrain violent patients. They can be a helpful tool in medical settings, but when they are used solely to control and intimidate patients, they can become deadly.
Unfortunately, the excessive use of restraints in medical facilities has become a major issue over the last few years. Patients have been strangled and overheated in restraints, especially when they were used improperly. Nursing home workers should never use restraints to maintain order or discourage bad behavior.
If you suffered an injury while restrained in a nursing home, you may need the help of a Virginia nursing home restraint injuries lawyer. A compassionate nursing home abuse attorney could fight for you.
The Use of Restraints in Nursing Homes
A nursing home often cares for patients suffering from psychiatric disorders and disabilities such as dementia, schizophrenia, and mental retardation. While it is not illegal for nursing home medical professionals to prescribe medications to treat these disorders or to restrain patients for brief periods of time, physical and mental restraints are to be used sparingly and only as a last resort. Once a patient calms down, nursing home staff members should immediately release them.
Unfortunately, some nursing homes view such patients as a burden. These patients are often sedated with heavy psychoactive and tranquilizing drugs in an attempt to control and discourage their behavior. When these drugs are administered in large quantities, they can cause a patient to become disoriented and withdrawn, and uncommunicative. The frequent use of chemical restraints can also create an atmosphere of fear and intimidation in a nursing home.
Signs of Excessive Restraint Use in Nursing Homes
Unnecessary and excessive restraint use in nursing homes often goes unreported, and in many cases, residents fear to report restraint use out of fear of retaliation. Fortunately, there are signs of excessive restraint use in nursing homes. Patients in facilities where the excessive use of restraints are common may appear subdued or exhibit common behaviors. The appearance of minimal staff members may also be a sign of excessive restraint use.
Sadly, many patients, especially elderly ones, have died due to the incorrect use of restraints. When patients are improperly restrained or left in restraints for an extended period of time, they can suffer from bone fractures, head trauma, suffocation, and even internal bleeding. Restraint strangulation is also a common problem in hospitals, mental institutions, and nursing homes.
The Nursing Home Reform Act
The Nursing Home Reform Act explicitly forbids the excessive use of physical and chemical restraints in skilled nursing facilities. Any nursing home who violates this Act, which preserves the rights of nursing home patients, faces the prospect of large fines, the loss of Medicaid and Medicare funds, and even closure in the most extreme cases.
The Act also states patients have a right to be treated with dignity and respect, even if they suffer from cognitive disabilities. If they fail or refuse to do this, they can be held liable by a Virginia nursing home restraint injuries lawyer.
Reach Out to a Virginia Nursing Home Restraint Injuries Attorney Today
If a person believes they or their loved one was unfairly restrained, or their injury was caused by improper restraint, they may be able to obtain financial compensation for their injuries. No one should ever experience the fear and humiliation that comes with being frequently restrained with chemicals or medical devices.
The state government may also sanction nursing homes who use restraints in a harmful and casual manner. Call a Virginia nursing home restraint injuries lawyer for more information.