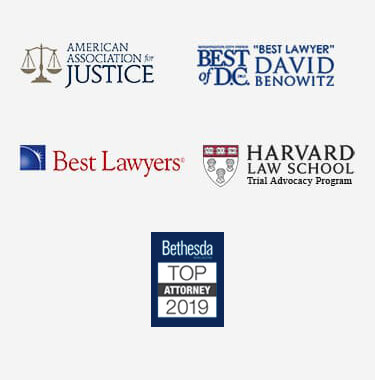 Selecting a Virginia Nursing Home Facility
Deciding to place a loved one in the care of a nursing home facility can be difficult. Entrusting another person to care for your loved one 24/7 is never easy, but for many Americans, there is no other choice. For this reason, nursing homes should be fully committed to providing excellent care to their patients.
When most people consider a nursing home, they consider the following factors:
Specialized services for patients with dementia, mobility needs, or other medical conditions
Medicare and Medicaid certifications
Cost and reputation
The factors listed above are important, but when selecting a Virginia nursing home facility, potential patients and their loved ones must also look at the full picture and history of each home.
If you are considering placing your loved one in a nursing home, keep the following tips in mind when choosing a facility.
Nursing Home Personnel and Staffing
When selecting a Virginia nursing home facility, individuals and their loved ones will want to examine the relationship between the residents and nursing home staff members. This is especially important considering residents and nursing homes will spend a considerable amount of time together. Prospective residents will want to make sure the relationship between current residents and workers is respectful and warm.
The nursing home administration should also be fully committed to only hiring the most qualified staff members. To ensure a nursing home does this, prospective residents and their loved ones should inquire about the hiring process the administration uses to find workers. Members of the administration should have no problem answering this question if they have a tried and true hiring process that prevents criminals and individuals likely to commit abuse from joining their staff.
In terms of personnel, individuals should consider whether the nursing home has enough workers to meet the needs of its patients. Understaffed facilities can be extremely dangerous, and unfortunately, many homes purposely understaff so they do not have to pay for additional employees. A qualified nursing home should also have an adequate number of medical professionals (ex: physicians, CNAs, nurses) on hand.
Cleanliness and Sanitation Requirements
Prospective patients and their loved ones should always examine the physical condition of a facility before making a decision. No one should be forced to live in an unsanitary, unclean, or disorganized environment, especially if they already suffer from health problems. A clean nursing home should be free of unpleasant odors, and rooms should be neat and tidy.
If smoking is allowed on the premises, it should be restricted to certain areas so patients are not exposed to secondhand smoke. Certain ailments and medical conditions, such as asthma, can be exacerbated by extremely high or low temperatures, so individuals should take note if the temperature inside the home is unreasonably warm or cold.
Common areas, such as living rooms and shared bathrooms should be clean at all times. Diseases caused by bacteria and viruses can thrive in unsanitary settings, so staff members should be committed to maintaining a clean and comfortable nursing home. If a person notices multiple broken lights or electronics throughout the home, they may want to take note – this could be a sign of neglect or a lack of upkeep.
Keep the Information Above in Mind When Selecting a Virginia Nursing Home Facility
No one should be forced to reside in a nursing home that neglects and abuses its patients. Before selecting a Virginia nursing home facility, prospective patients and their loved ones should examine the quality of a home and its staff members.
If you or a loved one has suffered abuse and neglect at the hands of a nursing home, you may be entitled to compensation. Contact a lawyer now to discuss your case.