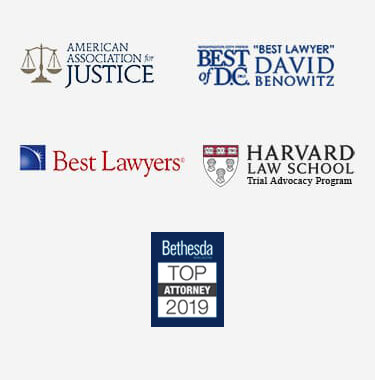 Virginia Nursing Home Heart Attacks Lawyer
Anyone, including young, healthy individuals can have a heart attack, but patients in nursing homes and other related facilities are usually at a much higher risk due to the state of their health. Nursing home patients tend to be older and sicker than the general population, and facility staff members and administrators are expected to prepare accordingly.
To prepare for heart attacks, many nursing homes maintain a stock of automated external defibrillators (AEDs) to treat patients suffering from cardiac arrest. Sadly, some facilities do not keep AEDs on hand, and those that do, may fail to properly maintain or teach their staff members how to use them.
If your loved one suffered a heart attack in a senior care facility, you may need the help of a Virginia nursing home heart attacks lawyer.
What Causes a Heart Attack?
Officially known as a myocardial infarction, a heart attack occurs when the heart is deprived of blood. This deprivation of blood is usually caused by a blockage that consists of a mixture of cholesterol, fat, and plaque. The mixture accumulates in the arteries of the heart, eventually forming a clot that blocks the flow of blood. The longer the heart is deprived of blood, the more damage it sustains.
Heart attacks, especially in the elderly and sick individuals, can be deadly, but many patients can be saved with early intervention. Some of the most common signs of a heart attack include:
Extreme pressure or pain in the arms, chest, or neck area
Shortness of breath
Fatigue
Sudden dizziness or a loss of coordination
Cold sweat
Nursing home staff members and medical practitioners should know how to recognize the signs of a heart attack. If they notice a patient showing the signs listed above, they should alert the proper medical personnel, call 911, and use an AED if one is available.
A Higher Standard of Care
Since nursing home facilities are responsible for providing medical care, they are held to higher standard in regards to caring for heart attack patients. In some states, AEDs are required, but in other states, they are not. Whether these devices are required, all nursing home professionals should know what steps to take when they notice a patient exhibiting signs of a heart attack.
As stated above, nursing homes house elderly and infirm patients, so they should have access to physicians and nurses who know how to handle such medical emergencies. If a patient fails to receive the care they need during a heart attack, their chances of dying greatly increases.
Holding Negligent Nursing Homes Accountable
If a patient dies from a heart attack in a nursing home, their loved ones may be able to file a wrongful death suit if their death was caused by negligence or abuse. For example, if a person suffers a heart attack and the nursing home staff fails to take action within a reasonable amount of time, they could be held liable for the death of the patient.
With the help of a Virginia nursing home heart attacks lawyer, the loved ones of deceased patients may be able to hold negligent nursing homes accountable for their inaction or low standard of care.
How a Virginia Nursing Home Heart Attacks Attorney Can Help
If your loved one suffered a heart attack in a nursing home and you believe their death could have been prevented with adequate medical care, you may have grounds for a lawsuit. If your suit is successful, you may be awarded compensation for the suffering your loved one and family have endured.
Filing a lawsuit against a nursing home can be difficult, and more than likely, you will need the help of a skilled attorney. Reach out to a Virginia nursing home heart attacks lawyer today for help.