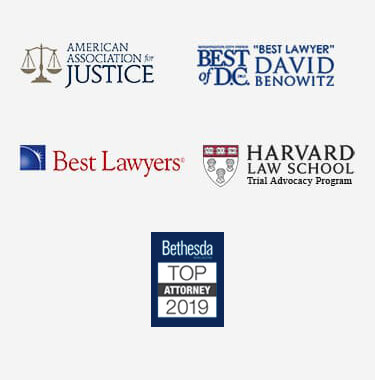 Establishing Liability in Virginia Nursing Home Cases 
Establishing liability in Virginia nursing home cases can be a complex process. Liability is determining fault. When determining liability in a nursing home case, the attorney tries to identify who is at fault based on the legal theories of the case. They establish the elements that must be proven and decide whether they can prove those elements against the individual entity. If you have questions about liability, a skilled Virginia nursing home abuse attorney is here to help.
Duty of Care in Nursing Home
A nursing home has a duty of ordinary care for its benefit. This means the nursing home must take no action that would place its residents within danger. They must take reasonable precautions to prevent danger including physical abuse and the like when they know their employees may be subjecting a patient to abuse. The nursing home must take precautions that are reasonable, given all of the known factors.
A reasonable precaution towards nursing home residents is slightly different than a reasonable precaution towards able-bodied and able-minded individuals. There is reasonable person standard given everything that is known by the nursing home operator and parent company. It is a variable standard but is a duty of ordinary care and a reasonable person standard. If the duty of care is breached, a person can establish liability in a Virginia nursing home case.
Liability of Responsible Party
In the majority of nursing home abuse cases, a party is held liable for being negligent. They failed to protect a nursing home resident and by doing so, they breached or violated the duty of care. Negligence occurs when there is a duty and a breach of that duty takes place that causes damages. There is an established duty in a nursing home situation. That duty is breached by a company, by someone acting on behalf of the company, or sometimes by a third party. As a direct result of that breach, an injury occurs resulting in damages to the non-negligent or the innocent party.
Evidence to Establish Liability
A variety of evidence is used in nursing home abuse cases to establish liability. The evidence varies significantly from case to case and is something that nursing home abuse attorneys focus on in each case. For example, some cases may have video evidence and audio evidence available without necessarily having direct eyewitness testimony. Other cases may rely solely on eye witnesses. Some cases may be heavily document-intensive. The type of evidence comes from all available sources and is specifically tailored to the facts and circumstances of the individual case.
Preserving Evidence
There are many things someone can do to help maintain evidence in a nursing home abuse case to establish liability. First, they can keep a log of their recovery and certain negative things they noticed when the nursing home abuse was ongoing. Family members who regularly check on an elderly parent or relative may notice bruising, see that linens are not changed, or the person appears unwashed. These are the kinds of details that should be included in a journal. Preserving evidence is imperative to establishing liability in a Virginia nursing home case.
The family member should also keep notes on the different medical providers that provide services for the person as they recover from the injuries sustained through the negligence. The family member should record the number of hours they personally took off work to care for their loved one. They should include the number of hours their loved one spent in recovery, surgery, or physical therapy, or missed special events with their family because they were injured or sick. For example, someone misses their grandson's graduation because they were recovering from bed sores that occurred because their bedding was not changed regularly or they were not moved in bed. These factors can influence the narrative about how someone's life was affected by the nursing home's negligence.
Documenting Relevant Events
In these cases, individuals and their families can help their attorney by documenting as significantly as possible all relevant events. This may include keeping logs, journals, and things of that nature as well as documenting evidence through photographs. The expression that a picture is worth a thousand words can be quite true in nursing home abuse cases where someone may suffer bruises, bed sores, or other injuries that are shocking. The attorney can use the pictures to illustrate and document the narrative of what the person experienced through no fault of their own.
How a Nursing Home Abuse Attorney Can Help
A nursing home abuse attorney represents an abused party, helps them establish liability, and helps them prove damages. A nursing home abuse case may also have a criminal context in which the commonwealth's attorney prosecutes a wrongdoer for their action when they violate criminal code. The role of a nursing home abuse civil attorney is to help an abused party recover monetary compensation as a result of the injuries they sustained. If you have any questions about establishing liability in Virginia nursing home cases or otherwise, contact a qualified lawyer today.