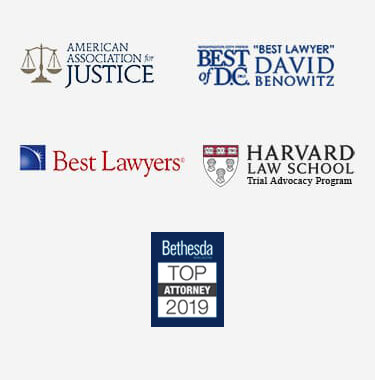 Negligent Hiring or Training in Virginia Nursing Homes
When a nursing home knowingly hires an employee who physically, sexually, or emotionally harms a patient, they can be held responsible for negligent hiring practices. Nursing homes often care for elderly and infirm patients, who are often vulnerable, and they have a moral and legal obligation to hire qualified and safety-oriented employees.
When a nursing home fails to take proper hiring measures, they unknowingly place patients in danger. Abusive and neglectful employees can harm patients, and often, they use intimidation and bullying practices to coerce patients into remaining silent. Patients have the right to reside in a safe environment and receive care from adequately trained employees.
Negligent hiring or training in Virginia nursing homes is a serious issue, and patients who have been harmed should have legal recourse. Contact an experienced nursing home abuse lawyer today.
What is Negligent Hiring?
Negligent hiring is a type of legal claim made by a person or their representatives after they are harmed by the employees of the company. The injured party may attempt to hold both the employee and their employer responsible, or in some cases, only the employer. For example, if a nursing home patient is assaulted by a staff member with a past assault conviction, they can sue the home for negligent hiring or training in Virginia nursing homes.
Negligent hiring claims can only be filed against employers who were either aware or should have been aware of the background of an employee before hiring them. When a nursing home hires and employee, especially one who will be directly interacting and caring for patients, they should take the following measures before choosing to hire them:
Conduct a criminal background check
Verify their employment history and contact references
Screen for illegal drug use
Validate college degrees or other certifications
Check driving records
Nursing home hiring managers should also take reasonable steps to ensure the information on a job application is true. This may involve talking to previous employers and coworkers.
It is, however, important to note patients usually cannot file a negligent hiring claim against a nursing home if the patient who harmed them had no history of violent or negligent behavior. This is especially true if the nursing home took the reasonable measures listed above during the hiring process. If such a situation does occur, the patient may only be allowed to file suit against the abusive or negligent employee.
Proving a Negligent Hiring Case
To prove a nursing home engaged in negligent hiring, an attorney must prove:
The nursing home failed to properly investigate the personal and professional background of an employee
The investigation would have revealed the employee in question was unfit or a danger to patients
If the nursing home had such information about a potential employee, it would have been unreasonable to hire them
Foreseeability is an essential factor in negligent hiring cases, and if the negligence of the employee could have been foreseen in any manner, the nursing home may be held accountable. In such cases, patients often seek financial compensation for medical costs, physical pain, and emotional turmoil.
Learn More About Negligent Hiring or Training in Virginia Nursing Homes
If you or a loved one has been abused or neglected by a nursing home employee, you may have grounds for a negligent hiring lawsuit. Nursing homes are obligated to hire on the most suitable employees for the job, and if they fail to do this, they should be held accountable to the fullest extent of the law.
If you have been abused in a nursing home, you may have legal options at your disposal. Call a lawyer with experience in negligent hiring or training in Virginia nursing homes.