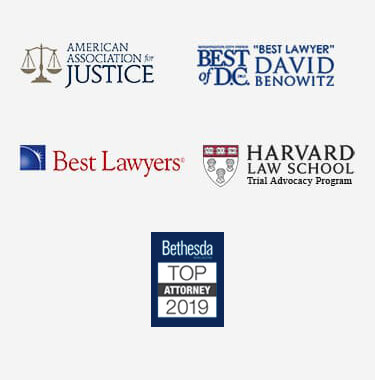 Washington DC VA Hospital Delay Lawyer
When hospitals and medical professionals provide substandard care to patients it is unacceptable, but when lack of proper care is provided to veterans who have risked their lives for this country, it is especially horrible. Veterans Affairs (VA) hospitals such as the Washington DC VA Medical Center are built expressly for the use of ailing military veterans. When veterans receive inadequate treatment from such facilities, they deserve to seek compensation for their damages. Failure to diagnose, misdiagnoses, and delayed diagnoses are just a few examples of medical malpractice that victims may suffer at the hands of negligent medical personnel. Especially disheartening are the reported increase in delayed diagnoses of cancer and other life-threatening conditions.
Many veterans who received such substandard care, along with their families, are filing malpractice lawsuits against the VA over treatment delays as well as routine denials of injured patients' claims. Unfortunately, many times the VA acts like an insurance company by denying justifiable claims and hoping that injured veterans will not press them further for their rightful compensation. Luckily, a DC VA hospital delay lawyer can help victims who have suffered at the hands negligent hospital staff.
Delayed Screenings and Treatment in the VA Health Care System
Reports of problems have been dogging the VA for years, especially in regards to the significant administrative backlog when it comes to record keeping. This is at the heart of untimely diagnoses and treatment bottlenecks throughout the VA's health care and mental health treatment programs. The foundation of the VA system is that all existing patients are supposed to be seen between 14 and 30 days after they request an appointment, but that is not happening. Many veterans allege that false record keeping is systemic throughout the VA.
 An Overview of the Claims Process
Veterans and their families may file a claim with the federal government for damages and associated costs that arise from malpractice that occurred at a VA medical facility. Damages for which injured victims can seek compensation include:
Medical, hospital, and rehabilitation bills
Harms and losses
Future impairment and loss of enjoyment of life
Funeral expenses in the event of wrongful death
Like the traditional civil suit process, the first step is to file a claim. Computing the amount to request from the VA can be complicated, but a seasoned Washington DC VA hospital delay lawyer can help you account for all costs stemming from the treatment process and all associated damages.
How Do I File a Delayed VA Treatment Claim?
Those who experience a delay in treatment at a VA center that in turn leads to an injury or even death must follow certain steps in filing their claim if they wish to request compensation:
 The first requirement is to fill out and file a claim form, which can be viewed here, and which is outlined in the Federal Tort Claims Act (FTCA). Military Service members are barred from using the FTCA to seek compensation for injuries they suffered during active duty, but they can recover damages under the act for injuries caused by VA medical center personnel.
According to 28 U.S.C. Section 2401, anyone who files a claim against the VA must wait a minimum of six months for the government to respond. This wait time is in place so that the government can properly review the merits of the claim in order to settle, deny, or investigate it further.
At the end of the six month waiting period, if there is no response or the claim is rejected, claimants can then sue the VA for medical malpractice or negligence.
A Washington, DC VA hospital delay lawyer can take you through this process step-by-step, ensuring that all the correct forms are filed and that your claim is not put on hold unnecessarily.  The Attorneys at our firm are dedicated to getting you the most compensation with the least amount of money and effort on your part.
Help for Victims of Medical Malpractice at VA Hospitals
Settling a claim without getting legal help could result in less compensation than you deserve. All malpractice claims filed via the FTCA against the VA must be filed within two years of the date the patient discovered that any injuries received were due to that malpractice. Section 1151 claims generally have no time limit, but any qualified personal injury attorney can help you decide your best option during a free consultation that answers your questions such as: Whether your injury falls under the VA claims guidelines. What you should do for yourself if you are the victim of malpractice at a VA facility. Help you understand all direct and associated costs that you may be able to claim against the VA The skilled DC medical malpractice attorneys have years of experience assisting injured victims with their claims, including cases due to VA hospital delays. Contact our law office today to schedule a free case evaluation and to learn more about the claims process.