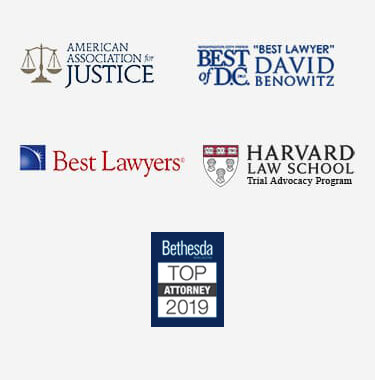 DC Dental Malpractice Lawyer
Dentists are required to adhere to a professional standard of care, just as doctors are. If a dentist botches a procedure or causes you harm when you are getting dental care, you may be able to make a claim for compensation. A DC dental malpractice lawyer can review your case, explain your rights, and help you to try to recover monetary damages for losses caused by your dentist's negligence. Call today to discuss your case with a DC medical malpractice lawyer.
Benefits of Working with a DC Dental Malpractice Lawyer
A victim of negligence by a dentist may recover compensation for all resulting losses. It is up to you to show:
The dentist had a duty to you.
The dentist breached that duty.
You experienced harm because of the dentist's failures
You have actual economic or non-economic damages as a result of that harm
A DC dental malpractice lawyer can help you to obtain your dental records and find experts to review them and testify on your behalf about how your dentist let you down. Your attorney can also provide assistance in filing a civil lawsuit for personal injury or wrongful death arising from dental malpractice.
Many claims settle out of court, with malpractice insurers negotiating the settlement and paying for your losses. Your attorney can negotiate with the insurance company on your behalf to help you get the money you need and deserve.  Your attorney can also litigate your case and help to show a jury why you should receive payment for medical costs, wage losses, physical pain, and emotional suffering you experience because of your injuries.
About Dental Malpractice
Dentists are expected to provide accurate diagnoses and to offer treatments with a reasonable degree of professionalism. The care your dentist provided is compared to what a reasonably competent dentist with a similar background and similar experience would have done under the circumstances.
In some cases, the question of whether you were harmed by dental malpractice is a highly technical question.  You need to be able to make a compelling argument to a jury who may not understand dental work.  A DC dental malpractice lawyer will help you to make your case.
Many different situations can result in a successful dental malpractice claim including:
Misdiagnosis of dental conditions.
Delays in diagnosis or treatment, such as a failure to diagnose periodontal disease, in a timely manner
Infections resulting from unclean dental equipment that has not been sterilized properly.
Extraction of teeth when not medically necessary
Anesthesia mistakes
These are just a few errors that dentists can make that may allow patients to recover compensation. A DC dental malpractice lawyer can carefully review the treatment that you received from your dentist and help you to determine if you should have a case for compensation.
Call a DC Dental Malpractice Attorney for Help
The health of your mouth can have a major impact on the health of your body. If you or someone that you love was hurt because of unprofessional dental care or dentist negligence, you owe it to yourself to fight for the compensation you need to move on with your life.  Call a DC dental malpractice lawyer today to get your case started.