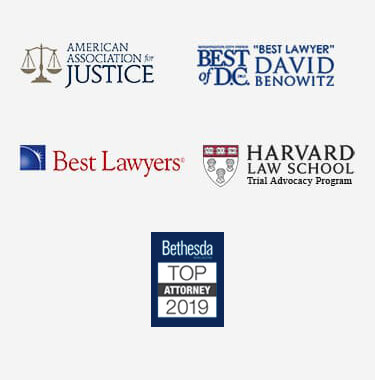 MedStar Georgetown University Hospital Malpractice
In 1898, MedStar University was opened to serve as a hospital facility that would be a part of Georgetown University. MedStar Georgetown University Hospital is one of the oldest academic teaching hospitals in the United States, and today it remains affiliated with Georgetown University School of Medicine.
While the hospital originally had just thirty three beds and was staffed by the Sisters of St. Francis, it has changed and developed in important ways over the years. It now serves as a site for training both medical students and students at the School of Nursing & Health Studies, as well as a leading provider of patient care in the DC area.
MedStar Georgetown University Hospital is a not-for-profit institution with a strong focus on research and innovative health services. In addition to specializing in heart disease treatment, hormonal disorders, and kidney disorders, among many other areas, the hospital is also the home of the Lombardi Comprehensive Cancer Center. This center is the only facility in the D.C. area which the National Cancer Institute (NCI) has designated as a Comprehensive Cancer Center.
Patient Care at MedStar Georgetown University Hospital 
MedStar Georgetown University Hospital was originally just Georgetown University Hospital, but the University's hospital became part of MedStar Health in 2000. MedStar Health is a network of seven regional non-profit hospitals in the greater D.C. area.
MedStar Georgetown University has expanded greatly in its more than one hundred-year history since the original thirty three-bed facility, and today has 609 licensed beds and employs more than 4,000 care-giving professionals. The Institution has previously been awarded Magnet Status by the American Nurses Credentialing Center, and has been ranked in more than ten specialty areas in U.S. News & World Report's Best Hospitals Issue.
Medical Malpractice Claims at MedStar Georgetown University Hospital
While MedStar Georgetown University is a respected hospital, mistakes can happen at even the best facilities. Unfortunately, when these mistakes are caused by professional negligence and a patient is harmed as a result of the errors, the medical negligence cannot just be overlooked as a simple error. Victims who are harmed by the caregivers who were supposed to help them suffer real and tangible losses in the form of more costly medical bills, more pain, a decreased quality of life, or a decreased length of life.
Any victim affected by medical negligence at MedStar Georgetown University Hospital will need to determine if the caregiver should be held liable, and if the hospital can also be held accountable and made to pay for losses.
Malpractice claims can arise out of many different mistakes, from missed or delayed diagnosis to botched surgical procedures or the incorrect administration of medicine. If errors are made by hospital employees, the hospital could be held accountable for the professional negligence of on-duty workers.
Help with Medical Malpractice Claims Against MedStar Georgetown University Hospital
If you or someone you love was harmed by a care provider at MedStar Georgetown University Hospital, you need to understand what the law in D.C. says about medical malpractice.
Victims can make a case to get their economic and non-financial damages covered, but will need to obtain their medical records, find solid proof of harm due to negligence, and make a compelling case. Whether you hope to convince a malpractice insurer to pay fair compensation in an out-of-court settlement or you want your day in court to fight for compensation when you have been harmed, call an attorney to help you with your claim against MedStar Georgetown University Hospital.